RetireOverseasVC2021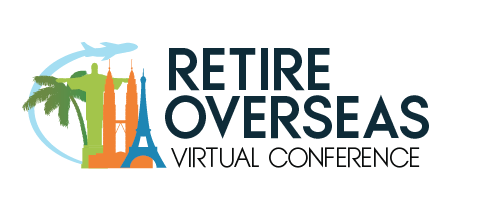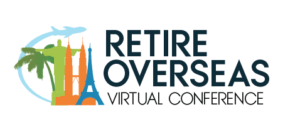 Retire Overseas Virtual Conference 2021
[xyz-ips snippet="Testing-Menu-Bar"]
Sessions On Demand

Countries

Dominican Republic

Darlene Gunter

Montenegro

Neira Garaplija

Philippines

Darlene Saquin

Legal & Other Services

Taxes For Canadians Going Offshore

George Gonzalez, PhD

Qualifying For Residency In Philippines

Alexander Llanes Acain, Jr., Guzman Acain Law Offices, Philippines

Real Estate & Invest

Profiting From Teak—A Globally In-Demand Market (And Securing A Residency)

Rachel Jensen, Hardwoods Unlimited, Panama

Cash In On Growing Truffle Demand 16% To 20% Returns For 30 Years

Graeme Henderson, Truffle Farms Europe Ltd., Spain

New Opportunity: Own A Solar-Powered, Sweet Bite Pepper Greenhouse

Stuart Prentice, Midas Agriculture, Thailand

Own A Parcel Of Almond Farmland In Spain--A Safe And Diversified Profit Plan With 12%+ Net Returns

Alina Pylypenko, Agro Invest Spain, Spain

Real Estate Opportunities In Cartagena Colombia

Andrew Straus, Consinfra, Colombia

Your Dream Retirement In Las Terrenas, Dominican Republic

Marvin d'Orfani, Atlantique Sud, Dominican Republic

Own In Panama's Premier Oceanfront Community On The Azuero Sunset Coast

Jim Hardesty, Los Islotes, Panama

Profit From The Growing Local Middle Class

Mark Cox, Altos del Coquito, Panama

Paradise Island In Europe

Dengiz Kürşat, Avertiss Real Estate Ltd., Cyprus
Monday, Sept. 13th, 2021
Welcome
Kathleen Peddicord, Live and Invest Overseas
Imagining Your New Life Overseas
Kathleen Peddicord with Lief Simon, Lee Harrison, Kat Kalashian, and Sophia Titley
Timing Your Retirement: A Balancing Act Between Time, Place, And Money
Lee Harrison, Live and Invest Overseas
Workshop #1: Retirement Planning—Don't Let Money Get In Your Way
Kathleen Peddicord with Lief Simon and Lee Harrison
Workshop #2: Visas And Residency
Kathleen Peddicord with Lief Simon, Lee Harrison, João Gil Figueira, Roberto Guardia, and Juan Darío Gutiérrez
Workshop #3: Taxes For The Expat And Foreign Retiree
Kathleen Peddicord with Lief Simon, Lee Harrison, João Gil Figueira, and Vincenzo Villamena
Workshop #4: The Property Question
Kathleen Peddicord with Lief Simon, Lee Harrison, Lynn Mulvihill, and Luis Teixeira da Silva
Workshop #5: The Nuts And Bolts Of Getting Established Overseas
Kathleen Peddicord with Lief Simon, Lee Harrison, Darlene Gunter, Amy Prisco, and Kat Kalashian
Tuesday, Sept. 14th, 2021
Discover Asia—Indonesia, Vietnam, Thailand, and Philippines
Kathleen Peddicord with Lief Simon, Sophia Titley, Alexander Llanes Acain Jr., and Bart Walters
Discover Europe—Portugal, France, Italy, Spain, Malta, Cyprus, Montenegro, Croatia, and Greece
Kathleen Peddicord with Lief Simon, João Gil Figueira, Kat Kalashian, Raymond Setzer, and Sophia Titley
Discover The Americas—Argentina, Belize, Brazil, Chile, Colombia, Dominican Republic, Ecuador, Mexico, Panama, and Uruguay
Kathleen Peddicord with Lief Simon, Lee Harrison, Wendy Howarter, Dusty Tubbs, and Lauren Brown
Workshop #6: Health Care For The Retiree Abroad
Kathleen Peddicord with Lief Simon, Lee Harrison, and Adam Bates
Building A Monthly Income Stream Using Dollars You Would Otherwise Pay Out To Federal And State Income Taxes
Don Hosmer, Royale Energy, Inc.
Belize... An English-Speaking Caribbean Paradise Less Than Three Hours From The United States And A Top Option For Escaping All The Troubles Of The World And Living A Sweet, Simple, Back-To-Basics Lifestyle…
Phil Hahn
Panama... The World's #1 Retirement And Business Haven... With Still-Emerging Pockets Of Opportunity For Real Estate Investment...
Dusty Tubbs
Using Your Self-Directed IRA To Invest In Real Estate And Offshore Investments
Daniel Hanlon, Midland Trust
Wednesday, Sept. 15th, 2021
Thailand... Super-Affordable And Exotic, With Luxury-Level Lifestyle Opportunities, Excellent Health Care, And Asia's Top Golf Courses...
Bart Walters
Portugal... A Peaceful, Surprisingly Affordable European Destination And Our #1 Choice For World's Best Retirement Haven...
Alyson Sheldrake
Cyprus… Sleeping Beauty Of The Mediterranean With Stunning Beaches And Bargain Real Estate…
Marina Nikolova
The Perfect Place To Be In North Cyprus
Dengiz Kürşat, Avertiss Real Estate Ltd., Cyprus
The Best-Kept Secret In Alternative Investments
Keith Jacobsen, International Coin Alliance
Living Overseas Success Stories—Conference Alumni Share Their Real-Life Adventure
Kathleen Peddicord with Wendy Howarter, Dusty Tubbs, Joch Woodruff, and Jeff Woodruff
The Advantages Of A Live And Invest Overseas Premium Membership
Ryan Wrobel, Wrobel & Co. Attorneys-At-Law, Belize
Qualifying For Residency In Belize
Daniel Hanlon, Midland Trust
Mexico... Accessible, Affordable, And Familiar, With Two Long Coastlines And Well-Established Expat Communities… Why Go Farther?...
Lee Harrison
Invest Now, Retire Later: How to Jumpstart Your Retirement 7 Years Early
John Palumbo, Beachfront Offers, Brazil
Belize Caribbean Opportunity For Profit And Yield
Rachel Jensen, ECI Development, Belize
Thursday, Sept. 16th, 2021
Italy... La Dolce Vita Is More Affordable Than You Might Think…
Raymond Setzer
Retire And Invest In Portugal: Our Favorite Haven For 9 Years In A Row
Luis Teixeira da Silva, Algarve Senior Living, Portugal
France... Ground Zero Of Refined Western Culture, Plus The World's Best Health Care And Most Romantic City… It's More Affordable Than You Might Think…
Kat Kalashian
Life In Italy's Abruzzo Region… Plus Your Property Options
Monia di Guilmi, Abruzzo Rural Property, Italy
Small-Town Living In Argentina's Sierras
Paul Reynolds, Reynolds Propiedades S.A., Argentina
International Health Insurance
Adam Bates, Insurance Services of America
Portugal—Get Your Residency In Our #1 Retirement Haven
João Gil Figueira, Gil Figueira & Devillet Lima Advogados, Portugal
Vista Encantada On Mexico's Glorious South-Pacific Coast
Sandra And Carlos Munguia, Vista Encantada Eco-Club, Mexico
A 101 On Residency Visas In The Little Isthmus
Roberto Guardia, Guardia & Co., Panama
Independent Together: Lifestyle, Liberty, And Legacy In A Safe, Sustainable Community
Phil Hahn, Carmelita Gardens, Belize
Offshore Taxes For Americans—Q&A
Vincenzo Villamena, Online Taxman
Friday, Sept. 17th, 2021
Finding Your French Dream Home
Dennelle Taylor Nizoux, Renestance, France
ECI Development—A Hard Money Pre-IPO Success Story
Mike Cobb, ECI Development, Latin America
Malta—A Taste Of The Island's Property Offerings
Alex Papagiorcopulo, Homes of Quality, Malta
Accessible Swiss Wealth Management For Americans
Jamie Vrijhof-Droese, WHVP, Switzerland
Affordable Properties In Montenegro—Enjoy Earning More Than 10% Net ROI
Neira Garaplija, API Investment Ltd., Montenegro
Ecuador's Top Residency Visa Options
Grace Velastegui, Grace Nelson Attorneys at Law, Ecuador
Panama Roundup—Best Retirement, Investment, And Lifestyle Haven
Liz Larroquette, Empresas Bern, Panama
Your Best Bets For A Residency Visa In Colombia
Juan Darío Gutiérrez, Gutierrez Group, Colombia
Oceanfront Real Estate Opportunities In Ecuador
Amy Prisco, The Amy Prisco Agency, Ecuador
Q&A
Kathleen Peddicord with Lief Simon, Lee Harrison, Adam Bates, and Vincenzo Villamena
Taking Those Exciting Next Steps
Lee Harrison, Live and Invest Overseas