As Close As You Get To Paradise
If you've been a reader of Live and Invest Overseas newsletters for any length of time, you've probably heard us say (at least a dozen times) that there is no perfect paradise. No single, one-size-fits-all retirement haven solution.
We don't mean to disappoint, of course. We call it like it is. And we make it our mission to present you with our careful selection of the world's best offerings. Based on your own agenda, you choose the place that makes sense for you.
But sometimes, there's a place that comes close to perfection. Sometimes, there's a place so full of charm, so heavy on attractions, so welcoming and accommodating of expats, that it pretty much ticks all the boxes you could possibly lay out for your dream retirement.
Portugal's Algarve is one such place. It's the stretch of coastline in the south of the country, starting at the Spanish border and running almost 100 miles across to Europe's southwestern tip, Cape St. Vincent—once believed among Europeans to be "the end of the world."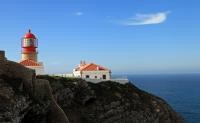 Cape St. Vincent—once "the end of the world" for Europeans
Long-time magnet for British holiday-makers, as well as other mainland Europeans seeking less-crowded beaches than those on the Med, the rest of the world has been slowly catching on to the Algarve's stunning beaches. In 2013, it was named Best European Beach Destination at the World Travel Awards (the travel industry's version of the Oscars). In 2015, Portugal was named World's Best Golf Destination. Not forgetting that the Algarve came out tops in Continue reading→