Dodging Carnaval In Panama
In Brazil, carnaval features bare-breasted women on floats…
In Ecuador, this pre-Lenten celebration is all about water. You can't walk down the street without being squirted or sprayed…
Here in Panama, carnaval is about the party. The entire country shuts down for a week of nonstop revelry. No business is done, no appointments made. Everything is put on hold until "after carnaval."
Yes, carnaval in Panama is bigger than Christmas. And, it's a whole-family, weeklong event—with nobody too young or too old to be dragged into the chaos.
While the locals party on, expats are left with two options:
Get out of the country… or endure the noise, the traffic jams, and the risk of being water-gunned as you leave your apartment.
Understandably, many expats use this time to return home for vacation—or escape to a carnaval-free zone, preferably on the coast.
I have yet to experience carnaval in all its glory. But my colleagues here insist that, unless you're a resident of Las Tablas—the main stage of Panama's carnaval celebrations—it's worth sticking around, just once, for the experience (and part of the initiation process to your new life in Panama).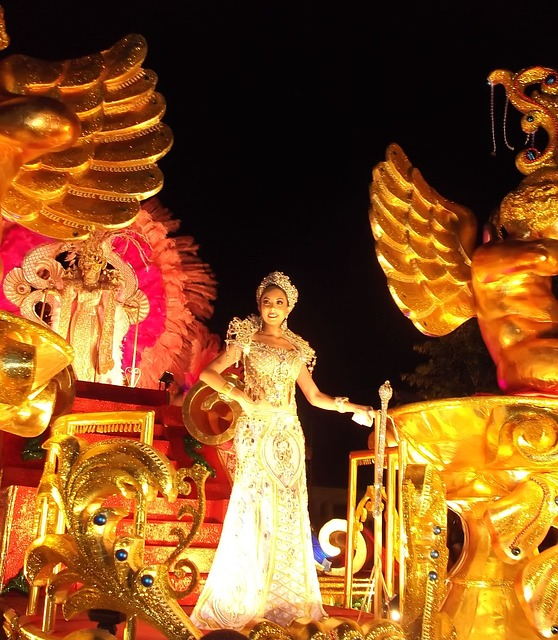 Las Tablas is home to Panama's biggest carnaval spectacle
Whether you decide to join in or wait out the party, these pre-carnaval days—with everyone in high spirits—are a great time to be in the country. We've just finished our 2017 Live and Invest in Panama Conference, and a bunch of attendees have stayed on to explore their living and investment options around the isthmus.
If you're not among them—and were unable to be in the room with us last week—you still have a chance to explore the best of Panama… on your own time, right from the comfort of home, with our 2017 Live and Invest in Panama Home Conference Kit.
As our group of attendees discovered last week, plenty of places exist around the world that do one thing really well…
Panama stands apart, however, in ticking almost every box.
It's home to more than a dozen foreign residency visas (including one which we believe to be the best in the world)… its mountains, rain forests, and two long coasts along the Caribbean and the Pacific Ocean offer up countless options for adventure and nature lovers.
Not to mention the benefits and perks of Panama for investment, banking, and asset protection…
Bottom line, whatever your agenda abroad, Panama could be the perfect destination for you.
And, inside our all-new 2017 Live and Invest in Panama Home Conference Kit is everything you need to consider whether or not Panama might make sense for you.
Valentine Fouché
Editor, Live and Invest Overseas Confidential