Had Enough Of The Lists? It's Time For Action… 
It's that time of year when all the must-go, must-do, and must-see lists are taking over our inboxes.
For those on the quest for a new home overseas, these New Year travel lists aren't always helpful. There's a difference, of course, between choosing a place to vacation… and choosing that place you're going to commit yourself to in the long term.
While you may have the vacation of a lifetime in Zimbabwe, Iran or Uzbekistan—all on Matador Network's list of "25 places you need to travel in 2019"—I'm guessing these aren't among the options you're considering right now for your international move.
But I was delighted to see a few of our own top overseas havens (places we'll cover in more detail at this year's Live and Invest Overseas Conference) also make Matador's cut.
It's great to see these places get the wider recognition they deserve in the travel industry. So today, I'd like to give you a quick "they say/we say" roundup of these three places…
1. Occitanie, France
Matador Network says: "Set on the border of Spain, the Occitanie is a hotbed for rich southern French cuisine and seemingly endless wineries. In Montpellier, you'll find all of the attractive qualities that draw people to Marseille—historic squares, medieval architecture, cozy wine bars—but with more local charm and hardly any tourists."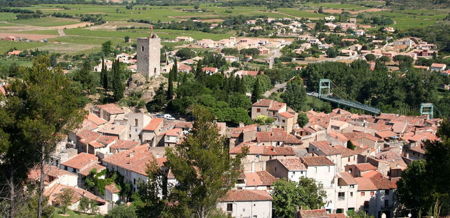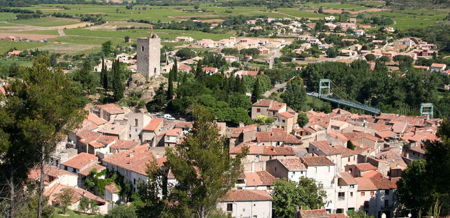 We say: Our favorite place in Occitanie (formerly Languedoc) is the quintessential French country village of Saint-Chinian.
This town is notable for two things in particular. First, its property prices, which are half those of Provence and the Côte d'Azur.
The second reason is its wine. For decades, the Occitanie produced vast quantities of quaffable vin de table but nothing notable. Over the last dozen years, growers have specialized and built on the AOC (appellation d'origine contrôlée) status created in 1982 and are now producing world-ranking red wines from the original Carignan, Cinsaut, and Grenache grapes, with the addition of Syrah and Mourvèdre varieties.
Wine is the village economy. Saint-Chinian is home to 1,900 inhabitants and 200 winemakers.
Sitting on a hillside in Saint-Chinian, enjoying the idyllic French country scene, you could think you are in the middle of nowhere. However, Spain is near enough that you could pop over for dinner, and Paris can be just three hours away by TGV.
Occitanie's biggest city is Montpellier. It's the Paris of the south of France but without the pollution… and with much more sun.
2. Medellín, Colombia
Matador Network says: "Colombia is a country that mesmerizes every sense. The smells of baked goods fresh out of the oven, the visual pique of street art built on the ongoing desire for peace, and the resolve of 50 million people proud of their heritage and eager to write a new chapter in their country's history. Both Bogota and Medellin, the two largest cities, are vibrant, cosmopolitan hubs where you can salsa until you drop or get your groove on at countless reggaeton clubs."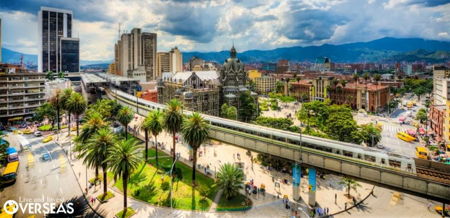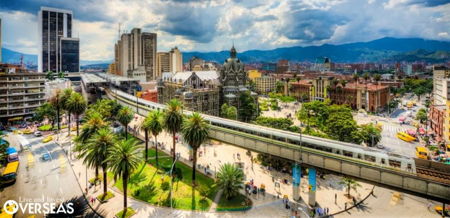 We say: These days Colombia is a solid, stable democracy on the move.
Importantly for retirees and expats, Colombia is also home to the best health care in Latin America, with well-equipped hospitals and excellent service available at very affordable prices. The country also offers great beaches, great weather, fascinating culture and friendly people…
Colombia, and in particular, Medellín, is the emerging champion for retiring, living, investing, or owning a second home overseas.
More and more, we're seeing people who are spending their summers in the United States or Europe but skipping out on the ice and snow by wintering in places where they can leave their windows open day and night, all year. These folks are bypassing the old-school snowbird haunts like Arizona and Florida and opting instead for the romance, the excitement, the adventure, and the affordable high-end lifestyle on offer in cities like Medellín.
3. Santiago, Chile
Matador Network says: "On its northern end, the Atacama Desert astounds with giant salt formations, alpacas, pink flamingos, snow-capped volcanoes, geysers, and more stars than you thought a sky could hold. Or spend a couple of days in Santiago, shopping and drinking in the hip Bellavista or Lastarria neighborhoods, and eating great food in the upscale Vitacura zone."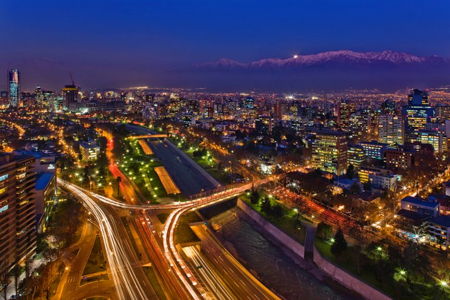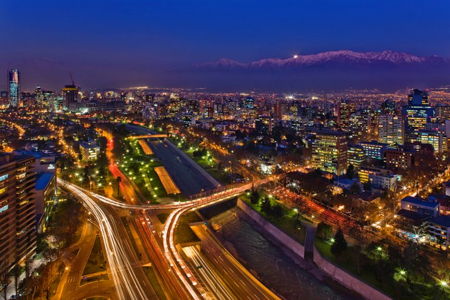 We say: Santiago offers a First World-living alternative in Latin America and has the highest standard of living in the Americas after the United States and Canada.
The stunning mountain views, the clean tree-lined streets, well-maintained parks and common spaces, public transit that is fast and efficient, potable water, reliable internet, high-quality and inexpensive wine, and quick beach and mountain access are some of the perks of living in Santiago.
Although Santiago may lack the exoticness and charm of other Latin American cities, it more than makes up for it with its stable economy, safety, and livability. Business and economic opportunities abound, and residency is straightforward.
So, enjoy reading these lists for fun and inspiration. But when you want real help for your overseas move, come talk to us…
At our 2019 Live and Invest Overseas Conference, our team of experts and expats will address all the big issues you need to consider in planning and following through on your move (from visas and residency to health care to how to fund your new life) and take you on a virtual tour of the world's top 21 places—including the 3 havens mentioned above—for an expat to live the good life.
Dates for this 2019 Live and Invest Overseas Conference are Sept. 7–10, and our venue is Houston, Texas. (Interestingly, Houston is also counted among Matador Network's top 25 places to go in 2019—for its yearlong program of celebrations to mark the 50th anniversary of the moon landing.)
As of this writing, we still have a number of complimentary VIP Packages available—including reserved VIP seating, collector's edition gift bag, elite concierge service, preferred VIP registration (so you skip the lines), and special prize drawings.
Go here now to claim your VIP spot with us in Houston.
Valentine Fouché