With anything in life, the easiest option isn't always the best. In fact, it almost never is.
But, for North Americans considering your options overseas, "closer than ever" Mexico breaks this rule.
It's hard to find fault with a country that offers a wide range of lifestyle options (from jungle to beach to mountain living)… has an infrastructure that continues upward (you can travel cross-country by luxury coach very affordably)… and where English has become an official second language (helping to bridge the gap until your Spanish is up to scratch)…
And, let's not forget the present currency situation. For years, the Mexican peso stood at 10 pesos to the Greenback. Today, at 20 pesos to US$1, it feels like everything is half price.
With so much opportunity in the country, it can be difficult to decide where to settle. But, since an estimated 2.2 million expats (from North America and Europe) are official residents in Mexico today, it's helpful to take a look at where they've chosen to call home.
Here's a quick profile of the big five—the most popular areas that expats in Mexico choose to live at least part time:
1. Guadalajara Lowdown
Mexico's second-largest city with its own Silicon Valley. Expats tend to gravitate toward areas south of here—Ajijic or Chapala—where they can still tap into the city's amenities.
How much?
Rent from US$500 per month. Buy from US$75,000.
Expat-speak:
"About the middle of July, the beach at our main home in La Manzanilla on the Pacific coast starts to get oppressively hot and humid. That's when we head north and lakeside to our house in Chapala. We then have three or four months of delightful weather during what qualifies in this region as the off-season, which is our favorite. We think that we are living the ideal life, splitting our time between the ocean and the largest lake in Mexico." —Jonathan P.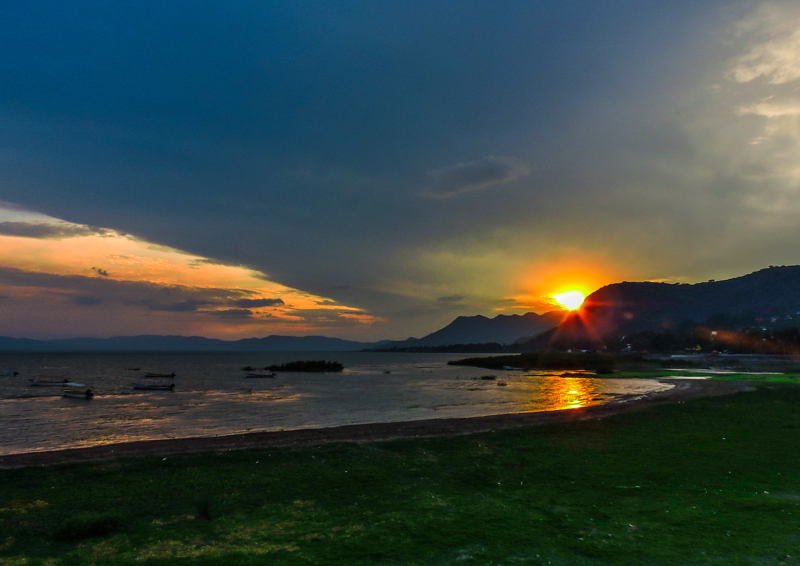 2. San Miguel de Allende Lowdown
450-year-old city of 150,000 people that works hard to preserve its colonial features. A favorite with local and foreign tourists, San Miguel has a true international feel.
How much?
Rent from US$450 a month. Buy from US$145,000.
Expat-speak:
"No matter where you're from, San Miguel is a place that feels like home." —Leslie von D.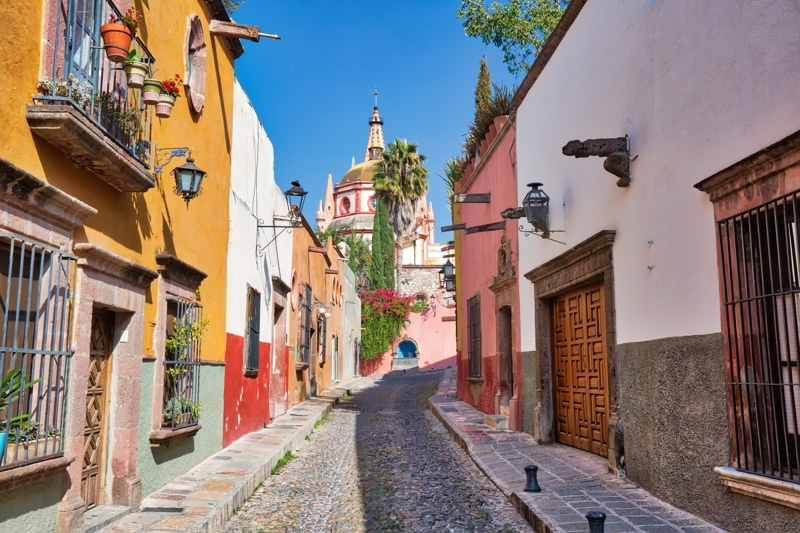 3. Riviera Maya Lowdown
Stretch of Caribbean coast from Cancún to Tulum that is seeing major development. A unique mix of unspoiled beach and Mayan ruins.
How much?
Rent from US$1,250 in sought-after Playa del Carmen. Buy from US$150,000.
Expat-speak:
"Things get done… but it may take some time. The fast city pace is not here. It's very relaxed and very comfortable. My only regret is that I didn't make the move sooner. Here, I feel like I'm getting younger by the day." —Michelle B.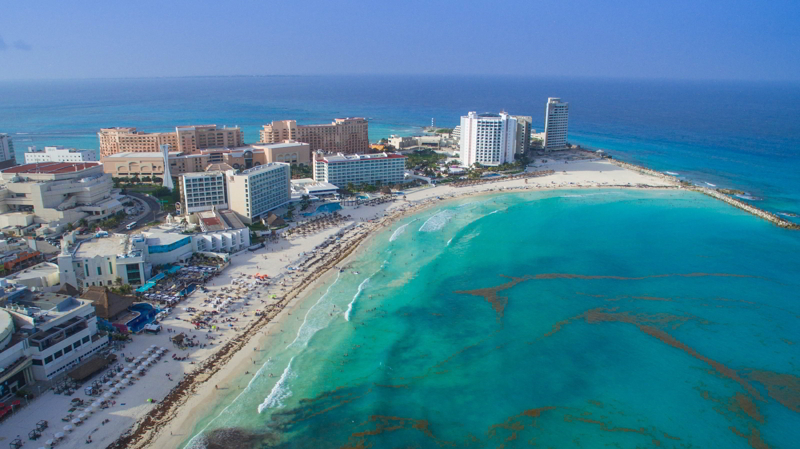 4. Puerto Vallarta Lowdown
Colonial city on the Pacific coast, P.V. is becoming increasingly popular with vacationing boomers. The Riviera Nayarit to the north is also emerging and holds much opportunity.
How much?
Rent from US$200 in P.V. Buy from US$40,000.
Expat-speak:
"On the quiet side streets that climb steeply toward the hills, people leave homes and apartment buildings to do their daily shopping just as they would anyplace… just as though they weren't lucky enough to live in one of the most romantic cities in the world." –Lauren S.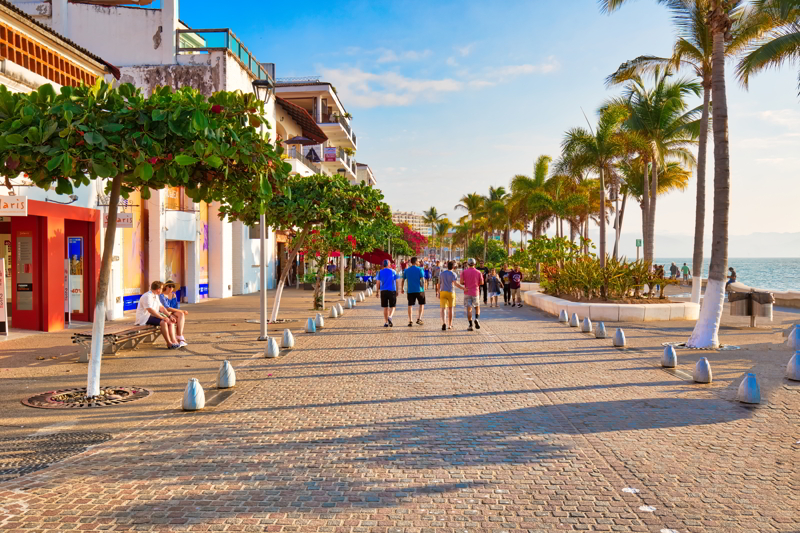 5. Mazatlán Lowdown
North of Riviera Nayarit, Mazatlán is a working town with a 5-mile-long malécon (believed to be the longest uninterrupted beach boardwalk in the world). Because of its industry, Mazatlán offers more amenities than P.V.
How much?
Rent from US$807 a month. Buy from US$120,000
Expat-speak:
"So why did we pick Mazatlán? It was mostly the attraction of the walkable historic center and all the amenities it offers… including the fact that the historic center is miles from the main tourist area in Mazatlán. And, importantly, it's possible to buy a beachfront property in the historic center, which is rare… so you can enjoy the advantages of both." —Lee H.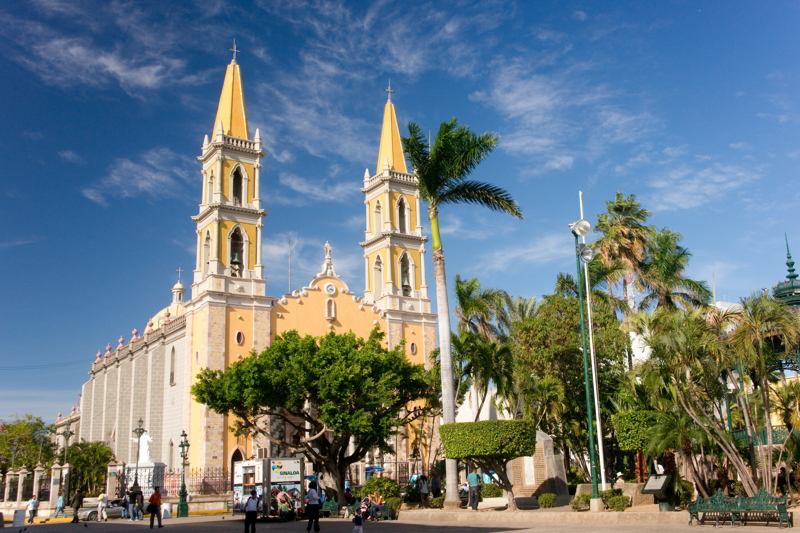 Our aim, as always, is to leave no stone unturned… to arm you with everything you need to know to make your move to Mexico.
Mexico is far and away the most popular retirement and expat haven in the world for North Americans.
From world-class beaches along its Pacific and Caribbean rivieras…
To 16th-century Spanish-colonial towns oozing with charm…
Mexico offers up some of the best of Latin America.
But what will really blow your mind is just how easy it can be to move here.
Mexico is one of the only countries in the world where you can qualify for residency by showing only a bank balance or IRA.
And residency even comes with an import tax waiver on anything you want to bring from home.
Finding the perfect home in Mexico could take years of exploration—and thousands of miles of driving on your own—as you explored the endless options. I know people who have explored all of Mexico on their own, and you need a lot of time and money.
But if your time is limited, or if you're ready now to be on your way to a new life abroad, then there's a better answer… one that will get you on your way immediately.
That's why I'm inviting you now to take the next step and see if this inviting place could be perfect for you…
Come discover the all-new, Mexico On Demand program, an action-packed program that will make Mexico manageable… and kick-start your new life abroad, in our nearest and most exciting neighbor.
The Mexico On Demand program allows you to get to know the country's regions… along with the professionals who work there and the expats who live there… all from the comfort and convenience of your own home.
You'll get a comprehensive, in-depth view of Mexico that outsiders, tourists, and snowbirds simply don't know about. We'll bring the best of Mexico to you.
This online program has two major objectives:
What exactly is the Mexico On Demand program?
This is an exclusive opportunity to get to know Mexico without all of the expenses and hassles for travel…
…for a fraction of the cost of an in-person event.
Thanks to our top-end system, you'll have unique video access to experts from every part of the country to help you with every possible endeavor.
And best of all—whether your interest lies in the mountains, the colonial cities, or at the ocean—we'll have experienced expats to show you what life is really like in Mexico.
Valentine Fouché
Editor, Live and Invest Overseas Confidential