Retiring Overseas Doesn't Come Easier Than This
Mexico is hands-down the easiest retire-overseas option for North Americans.
In numbers, it also holds up as the most popular escape.
Of the (at least) 6.3 million U.S. expats overseas, 1 million are estimated to live within Mexican borders—while an estimated 300,000 Canadians live there at least part-time.
And now, as we've officially opened registration for our 2017 Live and Invest in Mexico Conference, scheduled for Nov. 15–17 in Cancún (I sent you a heads up about this last Thursday), it's your chance to join them.
It's easy to understand Mexico's appeal…
Apart from its ease of access from North America… its tropical climate (no extreme weather conditions here)… its diverse living options (from colonial cities to lake regions, all sandwiched between miles of Pacific and Caribbean coast), Mexico—more so than any of our other top havens—is familiar.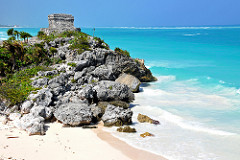 One of the first things you'll notice is how well it keeps the pace of its northerly neighbors. In Puerto Vallarta on the Pacific coast, for instance, you'll see carbon copies of the stores you're familiar with back home—Walmart, Starbucks, Costco—stocked with the same brands you're used to buying every day.
But, if you'd like to make a clean break from the American way, you have plenty of opportunity, too. My point here is that, in Mexico, you're not in for quite the same force of culture shock you'd be faced with landing in other parts of Central and Latin America.
Adding to this smooth transition is Mexico's standard of infrastructure. Thanks to a drive from President Enrique Peña Nieto, improvements continue across energy, land development, transport, communication, health, and tourism industries. You'll likely notice little difference with your internet connection south of the border.
As for investment, the Mexican government, through its FONATUR tourism development agency, has a sound track record developing little stretches of this country's coast. All interested investors have to do is to pay attention to where FONATUR is moving next to cash in. (We'll talk about this path of progress on the ground in November.)
And, with the currency exchange in your favor right now, it's the perfect time to be tapping into all the opportunities Mexico affords.
Traditionally, most expats in Mexico have settled around places like Ajijic and Lake Chapala—shooting up prices on property and day-to-day living costs. A large part of the agenda at our event this November will be to introduce you to other lesser known options for living and investing.
You'll get the low-down on places like…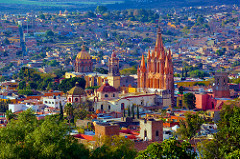 The colonial town of San Miguel De Allende, a favorite with foreigners since the 1960s (though not completely over-run with Americans) where a couple could retire for less than US$1,450 a month.
The romantic resort town of Puerto Vallarta, which offers top-notch shopping, fine dining, a wealth of activities, convenient communications with the United States, plenty of English speakers for socializing, and a beautiful location on the Pacific. The cost of living for a couple in Puerto Vallarta comes to as little as US$1,386 per month.
The Riviera Maya, an area that boasts over 125 miles of Caribbean beaches, the second largest reef in the world, well-preserved Mayan sites, some world-class golf courses, and a climate that is warm and tropical year-round. Two hours south of Cancún, the town of Tulum is one of Mexico's finest gems where a couple could live well from US$1,319 a month (or US$890 if you cut down your entertainment budget and settle for a more modest rental).
If you'd like to experience Mexico for yourself—while it remains an open-door opportunity—then this is the year to do it. And, our Live and Invest Overseas team has you covered…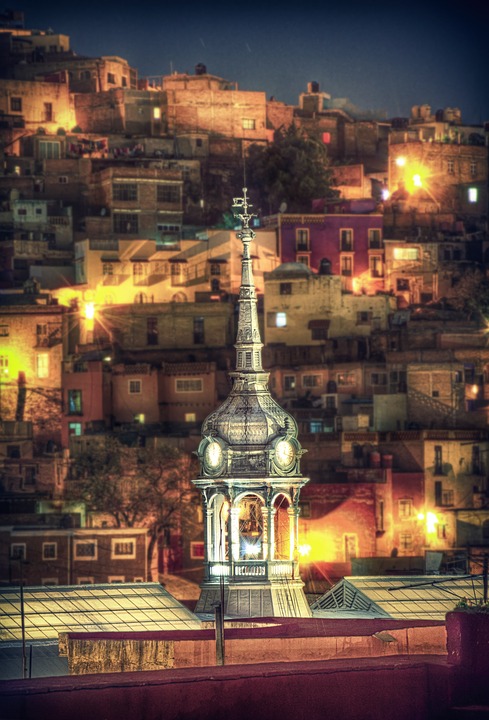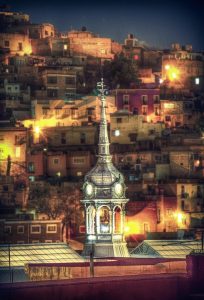 Over three days, from our base at the InterContinental Presidente Cancún Resort, we'll walk you through everything you need to know to act on the opportunities along this stunning Caribbean coastline—as well as in a handful of other top living and investing opportunities we've identified in Mexico.
Because of the huge interest among our greater readership in "closer than ever" Mexico, I know places will go fast… so please don't sit on the fence too long…
We have complimentary VIP packages to give away to the first 40 to register. As a VIP attendee in Mexico, you'll enjoy the following benefits:
 VIP transfer service: A chauffer will be waiting for you when you land to whisk you to your hotel—it's a valuable and time-saving service when landing on your own in a foreign country…
Reserved, VIP seating: Get the most out of all presentations with exclusive seating in the event room…
Elite, VIP concierge service: We'll take care of your every need, from the moment you register until the closing ceremonies. Whether you want to arrange a trip to a crafts market, to a remote beach, or to tour property listings…
Go here to read full details and claim your VIP seat before it disappears. (Use Coupon Code PREMEX50 to save an extra US$50 on your seat… that's on top of the US$250 Early Bird Discount.)
And don't hesitate to contact my team at the details below should you need assistance with your booking…
Valentine Fouché
Editor, Live and Invest Overseas Confidential
Tel. 1-888-627-8834 (toll-free in the United States)
Email: events@liveandinvestoverseas.com