Much More Than The World's Cheapest Vacation Spot
Portugal's Algarve has always been popular with the Brits. And this year will be no exception as a U.K. survey just crowned the region "most affordable holiday destination" for 2017.
The Annual Post Office Holiday Money Report "barometer" takes the average cost of eight items (including vacation necessities like sunscreen, bottled water, and a glass of wine) across 44 destinations to calculate an overall average.
And for 2017, Portugal's Algarve is where it's at…
Along this sun-kissed coast, your average cup of joe costs just 80 cents… while a restaurant dinner with wine comes in at US$22.40. Pas mal!
To put this in context, just around the other side of the Strait of Gibraltar, Spain's Costa Del Sol will serve you coffee for US$1.13 and dinner for US$32. While, staying this side of the pond, Cancún—one of the top overseas vacation spots for Americans—comes in with an average cup of coffee for US$2.25… and US$53.40 for a decent restaurant meal (more than twice the cost of your dinner in the Algarve).
So, if you thought that Europe was out of reach financially, it's worth following the Brits and taking a good look at the Algarve. For it's not just these day-to-day items that are cheaper. This southwestern edge of Europe also has some of the most affordable property on the Continent…
The Algarve, as you may remember, has come out winner of our Annual Retire Overseas Index for three years running. And it's a solid contender for 2017, too…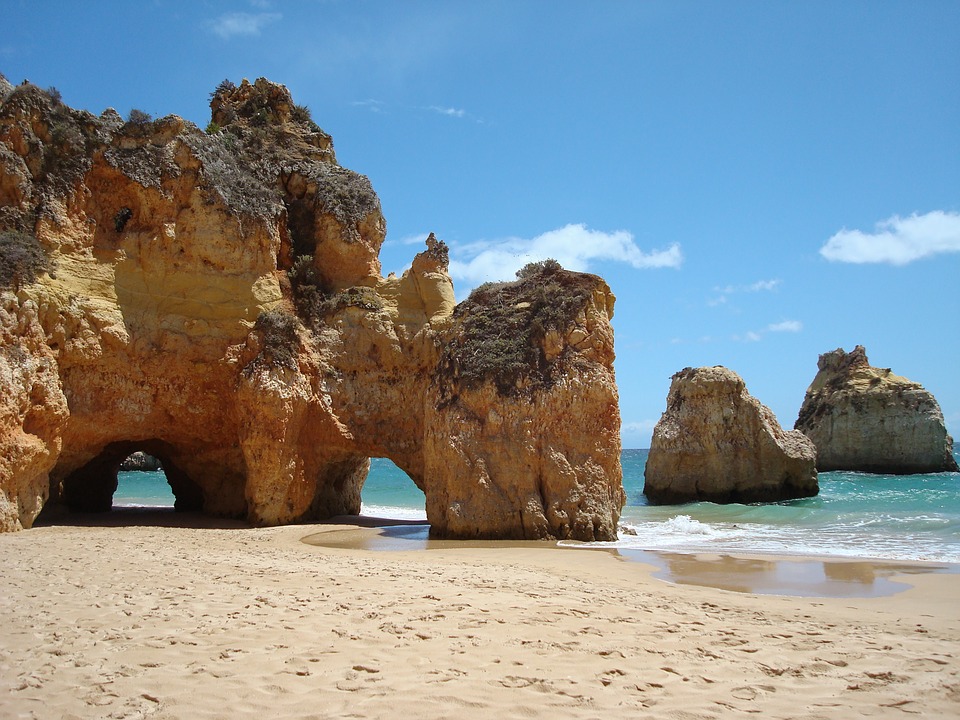 Welcome to the Atlantic coast with a strong Mediterranean feel
But, when we name our winner, it's not based on affordability alone. When examining your options overseas, you can't make a decision purely on cost. You have to look at the full package. And, in Portugal—and specifically the Algarve region—the package is hefty.
Here are just some of the Algarve's top selling points:
This is Europe… Old World Europe, steeped in history… with an established cultural and entertainment scene, where you can enjoy a sophisticated social life.
It's a haven for leisure and recreation. In 2015, Portugal was named World's Best Golf Destination, and this year it celebrates 50 years as a golfing destination. It's also popular with sailors, kayakers, watersport enthusiasts, and hikers.
Residency is made easy thanks to the country's Golden Visa program. For the average buyer with no family connections in Europe, it's an excellent option for residency in the region…
World-class beaches. The sand ranges from golden to white, sheltered by dramatic rock and lapped by turquoise waves. Plus, Portugal enjoys more sunshine hours than anywhere else in Europe—you'll find visitors basking in the sun right up into the middle of October.
A tasty, healthy diet. Though technically on the Atlantic, the Portuguese are heavily influenced by their Mediterranean neighbors when it comes to cooking—with an emphasis on fresh, mouthwatering seafood. On the more indulgent side, Portugal has some of the best pastries I've tasted—including its coveted pasteis de nata (custard tarts).
An existing and welcoming expat community. The Algarve has been attracting foreign retirees for decades and is home today to more than 100,000 resident expat retirees. Thanks to a long-standing British presence, English is widely spoken.
Undervalued and bargain-priced property buys, including right on the ocean… A three-bed, two-bath apartment with large balconies located 100 meters (330 feet) from the beach was recently on offer for US$130,000…
Your backdoor to Europe. In less than three hours, traveling mostly along motorway, you can be in Seville. From Lisbon, you can travel by train to Paris, London, Brussels, Amsterdam, and beyond. Or, hop a plane out of Faro (reachable in one hour from most of the Algarve) for a long weekend in Milan, Zurich, Cologne…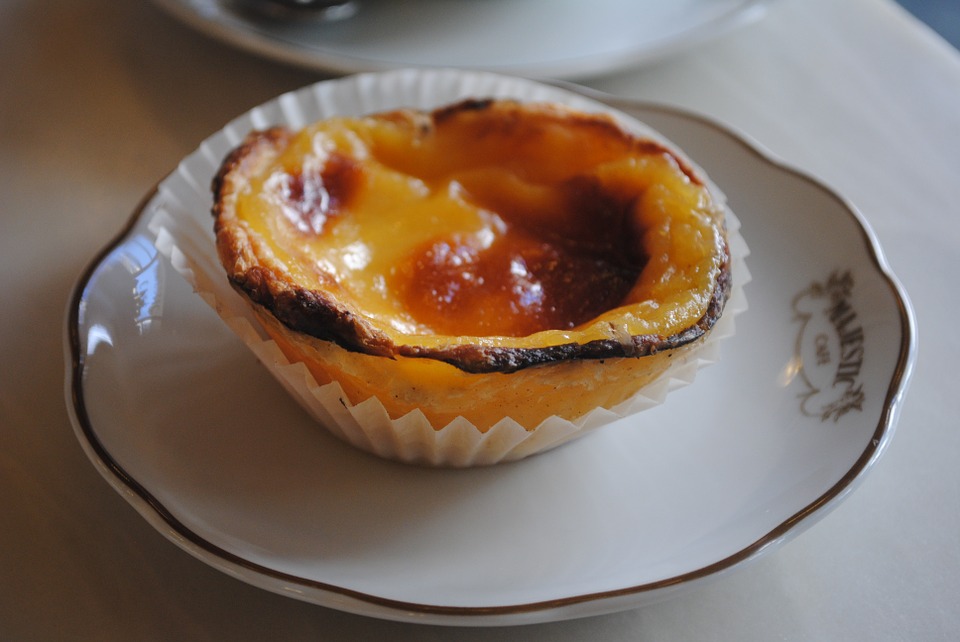 Not just a tasty treat, the pastel de nata brought in 191 million euros in 2015 alone
I could go on… but if you've been reading your Overseas Opportunity Letter over the last week, then you've been getting up to speed on the Algarve. And, you've already been tipped off about the launch of our 2017 Live and Invest in Portugal Conference.
It's our third event in Portugal and we're looking forward to being back in Europe July 5–7, 2017, when we'll return to the Tivoli Carvoeiro Beach Resort.
Here, with all the comforts of a luxury vacation, you'll get to experience the best of Portugal's Algarve—the area that will be our main focus for the event (though we'll cover investment opportunities in other parts of the country, too).
If you enjoy endless days of sunshine and living outdoors… and welcome the chance to live affordably in Old Europe… then I hope you'll join us.
Valentine Fouché
Editor, Live and Invest Overseas Confidential