Panama Versus Colombia—The Truth
This weekend I'll be returning to Panama for the first time since moving away three years ago, so the Isthmus is on my mind this week.
There are plenty of things I miss about life in Panama, and a few things I plan to stock up on to bring back—my favorite rum, some spices and peppers, and hot sauce, to name a few…
Giving so much thought to Panama this week and with our Live And Invest In Colombia Conference coming up in a few weeks, I thought I would share a comparison of these two neighboring countries—so close to one another geographically yet with such different cultures and lifestyle options.
While they both have so much to offer right now, frankly, Panama and Colombia couldn't be more different, as Kathleen Peddicord recently mused…
Putting Two Of Our Favorites Head To Head
We've been alerting you to the opportunities on offer in these countries for years. I first recommended Panama for retirement and investment more than 20 years ago, and we began heartily endorsing Colombia, specifically Medellín, a dozen years ago.
Thinking specifically, how do these heavy-hitting overseas havens stack up against each other?
Here's how I'd lay this out…
Panama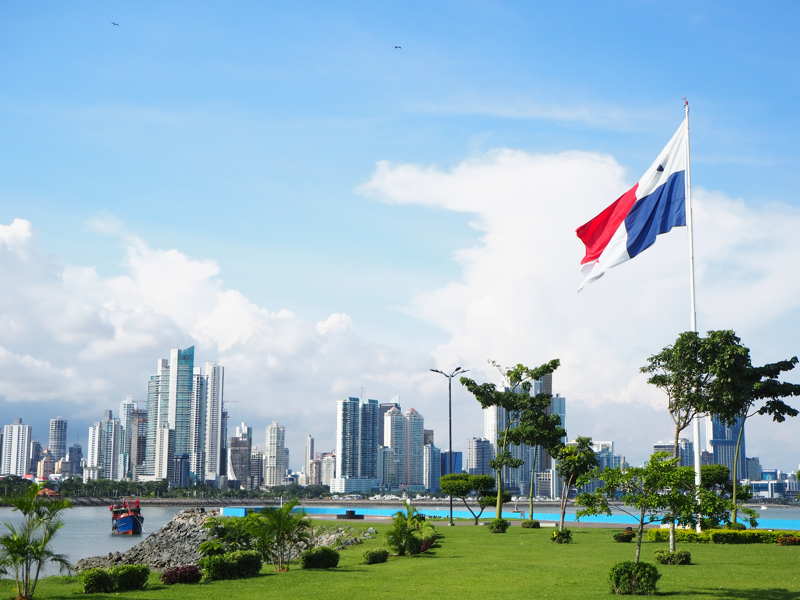 Panama Pros
Bona fide tax haven, taxing income on a jurisdictional basis
World's top offshore haven
Uses U.S. dollar, meaning no currency exchange risk
Specific Countries visa program (which can mean a work permit)
Best infrastructure in Central America
Strong economy
Quality, affordable health care
Diverse lifestyle options, including Pacific and Caribbean coasts, islands, mountains, and Panama City
Top choice for entrepreneurs
Super accessible, with many direct flights daily to and from North America and Europe
Panama Cons
Hot and humid in Panama City and on coasts
Traffic congestion in Panama City
Poor service standards
Panama City is not suitable for walking… meaning you must own a car or rely on public transportation and taxis
Strong mañana attitude
 Colombia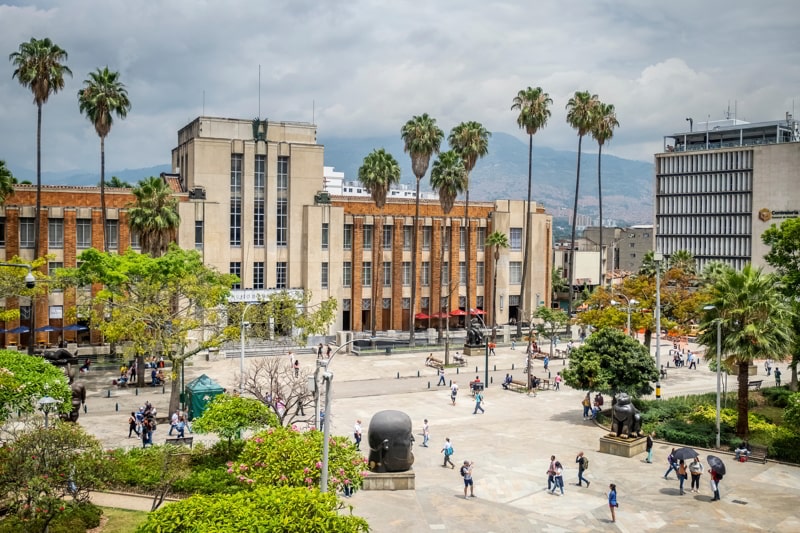 Colombia Pros
Best health care in Latin America at a cost that can be 90% less than U.S. costs for comparable care
Top investment haven with enormous upside
Strong economy
Welcoming, well-mannered locals
First-World, even luxury lifestyle options
Working hard to compete for foreign attention and investment
Easiest and cheapest residency option in the world today; pensioner option requires income of only less than US$1,000 per month at today's exchange rate… and you can process the application yourself
Diverse lifestyle options on offer, including sophisticated, Euro-chic city living, Caribbean beach, world-class colonial towns, rural landscapes, and the finca lifestyle
South America rather than Central America… and there is a difference
Colombia Cons
Necessary to learn some Spanish
Less existing expat infrastructure
Not a low-tax jurisdiction
Air pollution in Medellín and Bogotá
In the context of the issues most important to the would-be retiree or investor, here's how these two countries stack up against each other…
Cost Of Living
Remember the exchange rate. Right now, Colombia can be the greater bargain by far.
On the other hand, retired on a fixed U.S. dollar-based income in Panama, you'd never have to worry about the exchange rate eroding your budget.
Cost Of Real Estate
Again, thanks to the exchange rate, real estate in Colombia can be 60%+ cheaper, apples to apples.
Also note that, while it's possible to own luxury in both Medellín and Panama City, Panama City luxury now comes at a much higher cost.
That said, the Panama City market is soft right now, creating a buy-on-the-dip opportunity that's worth paying attention to.
Climate
Way more comfortable in Medellín than Panama City, for example, but both countries offer many different climates.
Cartagena, on Colombia's Caribbean coast is hot and sticky year-round…
While Boquete in the highlands of Panama offers respite from the heat and humidity down at sea level.
Quality Of Life
What are you looking for? Both countries offer city, coastal, mountain, and rural choices fully supported by all 21st-century comforts and amenities.
Ease Of Residency
As I mentioned above, Colombia today is perhaps the world's easiest place to establish residency. No lawyer is required, and we've known people to go through the process in one hour.
Panama changed the rules for its Friendly Nations residency program, which now requires an investment in real estate of US$200,000.
In short, that program is far less appealing than it used to be.
This is returning attention to the country's reforestation investment residency option, which fell out of favor when the original Friendly Nations option (which had no specific required investment amount) was announced.
Panama's reforestation residency program means an investment of just US$80,000. We're in discussion with a group putting together an attractive turn-key opportunity that meets the requirements.
Banking And Doing Business
Panama is the clear winner, thanks to:
Banking infrastructure
Lack of exchange controls
No currency risk
Much more English spoken
Available English-speaking labor pool
Infrastructure
A tie.
Taxes
Panama is the screaming champion on this score, a true tax haven, while Colombia qualifies as a high-tax jurisdiction, with, for example, a corporate tax rate as high as 33% and a top personal marginal rate of 39%.
However, if you're a retiree making a move with retirement income, you probably don't have to worry about this.
Health Care
Top-quality, international-standard care is available in Panama City. Outside the capital, the standard of care in this country falls.
Eight of the top 35 hospitals in all Latin America are in Medellín. Other cities in Colombia have similarly top-standard facilities.
Ease Of Settling In
Panama City is a kind of halfway house for expats, a very easy and comfortable first step overseas. Medellín is an emerging expat destination, though more discovered and therefore easier to navigate as an expat or foreign retiree all the time. Bottom line, though, Colombia is more challenging in this regard unless you speak Spanish.
Which Is Right For You?
Depends on your circumstances, personal preferences, and agendas…
I say: Why choose?
Spread your life around a little. Live or invest in both!
Sincerely,
Kathleen Peddicord
Founding Publisher, Overseas Opportunity Letter
P.S. One of the best things about Colombia right now is the unbelievably low cost of… everything.
Thanks to the Greenback's surging value against the Colombian peso, a U.S. dollar-based budget stretches far.
Indeed,  Colombia is the most affordable place to retire well in the Americas in 2022. A couple could retire well in this country on as little as US$700 per month.
With a budget of US$1,500 per month, you could live a life of bona-fide luxury.
Come, let us show you all this beautiful country has to offer.
Meet Kathleen, Lief, and our entire Colombia team in Medellín March 23–25 and we'll arm you with everything you need to know to be able to make a confident success of your own living and investing in Colombia adventures.
Today is your last chance to take advantage of the Early Bird Discount and all the benefits it offers…
Take a look here for all the details of this one-of-a-kind program.
Kat Kalashian
Editor, LIOS Confidential