A Pacific Island Escape—With Property Prices From The 1970s
This past weekend I received lots of photos from my mother, busy on the ground in Panama. She's been out at our family development, Los Islotes, for a few weeks now, and she's been making improvements and sending me updates.
When the last lockdown was announced here in France, she sent me a message: "Come to Panama! Life is as it always is out here at Los Islotes—no need for masks or isolation measures when we have so much space out here."
I was tempted… it's been so long since I was in Panama, and I'm eager for a warm beach getaway. With Panama on my mind right now, it was with a sense of armchair exploration that I flipped through our latest issue of Panama Letter…
The Pearl Islands were my favorite getaway while I lived in Panama, and reading this issue sent me right back to those visits…
Las Perlas: A Natural Gated Community Off Panama's Pacific Coast
By Ilene Little
Las Perlas offers an island lifestyle reminiscent of the Virgin Islands back in the 1970s, before those islands became overpriced and crowded with people, commerce, and high rises…
This string of islands has the best beaches and fishing, plus consistently perfect weather, within easy reach of Panama City. But each island in this 200-plus-island archipelago has a different culture, and none will remind you of a typical vacation destination… that's how you know you're someplace special.
Las Perlas has retained the wild allure of the sea that, for over 400 years, has been plied by islanders navigating canoes and now panga boats—small, traditional fishing boats. The backdrop of the island boats mixing with the visiting yachts provides a rich tapestry connecting the past with the future; pangas weave through time as they do the archipelago's many islands.
Many of these islands are uninhabited and noted for their natural beauty and marine resources. They're steeped in history, with the pearl industry in the days of pirates and conquistadors starting around the 1600s.
Discovering The Potential Of Las Perlas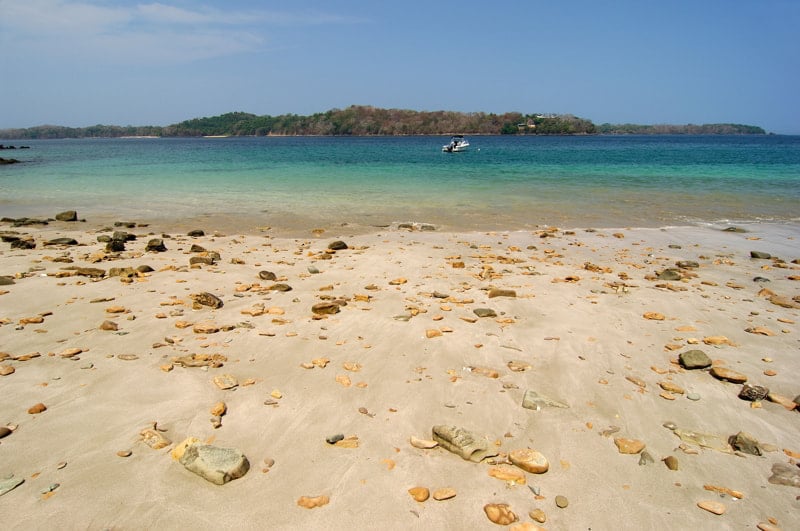 In the 1960s, Gabriel Lewis Galindo, a Panamanian diplomat and businessman, was stranded on one of these islands, Contadora, while on a fishing trip. He returned in 1968 to buy 110 hectares of land from the Government of Panama in order to build a family home and develop the island's tourism potential.
Tourism bloomed on the island, and in the '70s and '80s, Contadora became synonymous with the lifestyle of the rich and famous, including politicians. Many important documents and treaties have been signed on the island.
For decades the now-defunct Contadora Resort and Casino was an icon of tropical luxury. It had peacocks, deer, and over 350 rooms. It attracted Hollywood celebrities and was regarded as the most famous 5-star island resort in Latin America.
Currently, Contadora is the island where the production crews of many countries stay for extended periods as they continue to film reality TV shows and documentaries on the nearby remote islands. For example, the island of Gibraleón was chosen as the stage for the German and Ibero-American versions of the reality show "The Island."
Despite its modern fame, the 1600s buccaneering allure of the islands continues to this day. Many sailors and adventurers who happen across the archipelago decide to stake out a home base here…
Panga boats and the pangeros who sail them are still the heart of inter-island transportation on the islands today. They transport people and goods to shore from yachts and commercial boats, ferry workers to their jobs on neighboring islands, and hire themselves out to tourists as water taxis and fishing guides.
Why Expats Live In Contadora
As a resident of Isla Saboga for a year and a half, and more recently on Isla Contadora for several years, what keeps me here full time is the marine lifestyle, the magnificent greenery, the beaches, and everything about nature. It's the perfect combination for me: the ability to live a productive life surrounded by nature—no noise, no traffic, no pollution—and I can work remotely and travel as much and as often as I want (under normal travel conditions). The reasons U.S. expats John W. and Nancy W. settled on Isla Contadora in 2006 were, "Number one: There are no hurricanes and, of course, oceanfront…
"Where in the world can you find oceanfront at a reasonable price where there aren't any hurricanes? I didn't want to worry about having to rebuild the house a second time," says John.
Contadora has an international flavor. "You can run into and rub shoulders with people from all over the world in a nice recreational format where people like to have conversations. I find that really cool," John says. "And it is a natural gated community because you can only get here by airplane or by boat."
Coexisting With Nature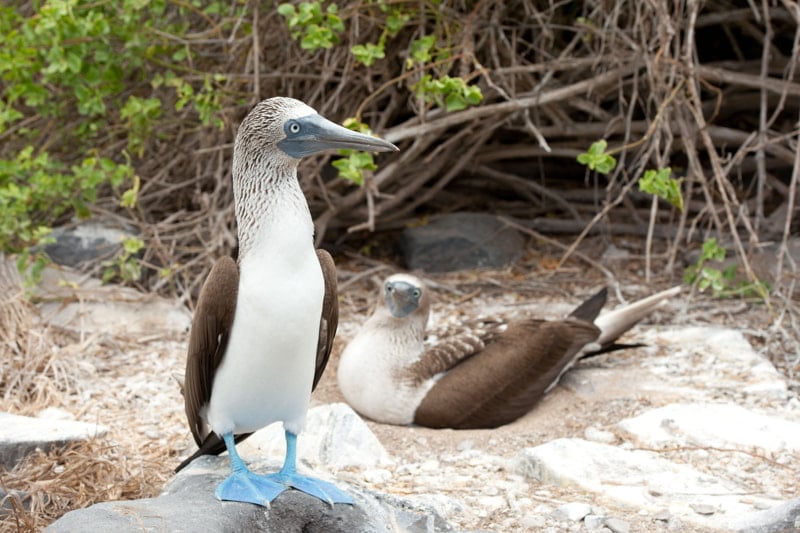 Las Perlas has an impressive list of attributes that make it an ideal retirement destination… and I haven't even touched on its recreational opportunities. These islands and their surrounding waters are home to mind-boggling biodiversity. Rare sea birds like the blue-footed booby nest here, and thousands of humpback whales migrate each year from Antarctica to Las Perlas to give birth and to mate.
If you are a fan of National Geographic documentaries, or you have fond memories of TV shows such as "Wild Kingdom" or "Fantasy Island," you will love life in Las Perlas. The islands remain a rich source of interest for archaeologists, geologists, birders, and marine biologists.
Cost Of Living
The cost of living on any island is driven up by the logistics and expense of getting the products and services to the island. The cost of manpower to unload groceries off barges, transport goods, and stock shelves adds to the cost of the items sold. In general, if something costs US$1 in Panama City, it will cost US$1.50 on the islands. Fresh fruit and vegetables are found on the days the barge lands.
Of course, you can get a whopping deal on fresh fish and shrimp if you buy from the local fishermen; approximately US$5 to US$6 per pound. Or better yet, catch dinner yourself.
Contadora has two very small grocery stores with limited and mostly small quantities of goods. On other islands, you might be standing on the street buying goods through a window opening of a house that stocks a few items for sale.
If you're looking for a casino or nightlife or fancy restaurants, then you picked the wrong place.
But if you want to go someplace quiet and just lay on the beach and not get hassled by anybody, Las Perlas is the place to go…
***
If you're already a Panama Letter subscriber, you got the full story on the Pearl Islands earlier this month…
If you're not already a paid-up reader, this week is a great time to start…
From Panama City's best neighborhoods… to the highlands… to the dramatic Pacific coast, each month in Panama Letter, our editors and correspondents on the ground bring you a full report on a different part of this diverse little haven that serves as the hub of the Americas.
You can give it a try now for just US$1.
Kat Kalashian
Editor, Live and Invest Overseas Confidential