Cut Your Costs By 50% And Super-Charge Your Lifestyle In Thailand
Living and retiring overseas is not a one-size-fits-all proposition.
Nest eggs, incomes, and budgets vary by big margins. Not everyone has the same lifestyle expectations. And some folks are better prepared for culture shock than others.
Choosing Thailand as your new home or retirement destination is by no means "expat light."
For North Americans, you can't go any farther without starting to come back…
And you can't find a place more alien unless you move to Mars.
On the other hand, the Land of Smiles is an irresistible option for many… including me.
Where Should You Retire In Thailand?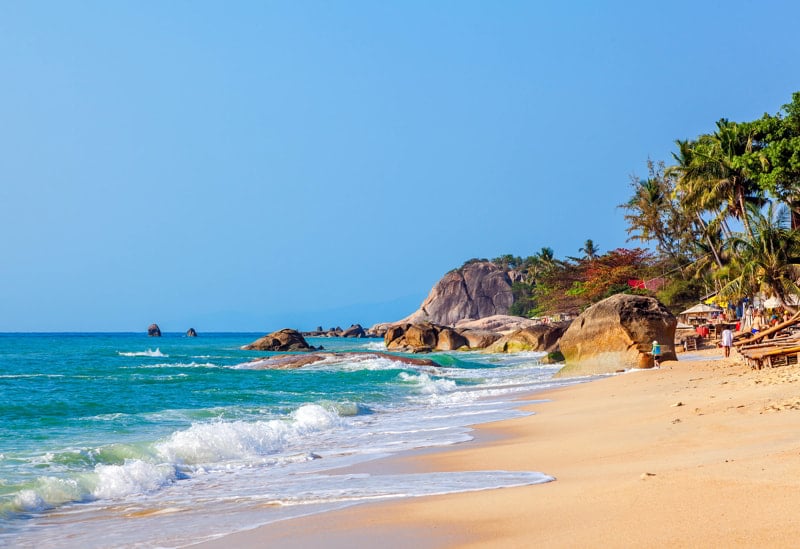 Leaning on my 22 years of experience in this wonderful country, I recommend starting on Thailand's Eastern Seaboard, aka the Chonburi Coast.
Head out of the capital city of Bangkok traveling south, and in about two hours you'll reach the Gulf of Thailand and the seaside resort city of Pattaya. Veer left to head south or right to go north onto Highway 3 (also known as Sukhumvit Road), and you'll be cruising along the Eastern Seaboard of Thailand.
Parts of the Eastern Seaboard are sleepy little fishing villages that seem frozen in time. Other areas might shock you with their modern infrastructure and switched-on international flair.
Best of all, skanky old Pattaya has morphed into a legitimate international holiday destination with five-star hotels, world-class golf courses, massive water parks, and more.
Therein lies the charm of the Eastern Seaboard. Laid-back or high-energy… old school or high-tech… there's something for everyone.
The real draw, though, for most of the expats and retirees who've chosen to reinvent their lives here is the cost.
The Cost Of Living In Thailand
When I compare the cost of living in a place like Pattaya City with the cost of living in my hometown of Orlando, Florida, I consistently come up with the same number… 50%.
It costs me half as much to live in Thailand as it would in the States.
That said, lifestyle differences to do with food, entertainment, transportation, and the size and location of your residence affect your experience and your budget, of course.
So let's drill down…
-The Cost Of Internet
My internet connection is from 3BB, one of several service providers in Thailand. I get 1 gigabyte per second download speed and 750 megabytes per second upload speed (1gps/750mps) through a fiber optic connection for about US$30 per month.
The service is reliable, and the company is responsive if there are interruptions. Plus, a fistful of free TV channels are included that run on my smart TV.
-The Cost Of Mobile Phone
My mobile phone is powered by AIS, one of the major service providers in the country. I have unlimited local call time, free worldwide video calls on all networks up to 1,000 minutes (1.5 baht every minute after that), unlimited maximum speed mobile internet, and Wi-Fi. My bill is just under US$40 per month.
The reliability and service from 22 years with AIS are superior in every way compared with service providers I've had in the States.
When the AIS fiber network reaches my area, I will consolidate and pay less than US$50 per month for both services. If I chose packages offering slower speeds or limits on minutes, I could easily cut my bill for phone and internet to US$25 per month.
-The Cost Of Housing
I live in a three-bedroom, three-bathroom, 168-square-meter (1,800-square-foot) poolside condo with three- and four-meter-high ceilings. It would be comparable to a big family house in the States. The cost to rent a place like mine per month is about 45,000 baht (about US$1,400).
-The Cost Of Utilities
My electric bill averages about US$100 per month, depending on how much I run the air conditioners.
-The Cost Of Health Care
Quality health care is available for less than half of what you'd pay in the States.
-The Cost Of Food
Food, depending on where you shop, is more than 50% cheaper.
Good local beer in a bar is about US$2, a premium liquor is about US$3. The only thing I've found that's more expensive in Thailand is wine, due to high import tariffs.
Those are some anecdotal price points based on my own current experience.
What Might Your Overall Budget Look Like?
It depends, as I've described, on where and how you choose to live.
I can assure you, though, that a typical retired expat couple can live a full and adventure-filled life here on as little as US$1,000 per month.
Bart Walters
Full-Time Thailand Expat