[

In

Photos

]

On

The

Road

In

Europe

(

Part

II

)
Last week I recounted the first half of my recent scouting trip, seeking new lifestyles and opportunities to deliver to you, dear reader, in the coming months…
After driving across the French-Spanish border, I made my way to Zaragoza.
"What the hell are you doing in Zaragoza?" asked a friend who had driven through a few years ago.
"That place is a wasteland…" she continued.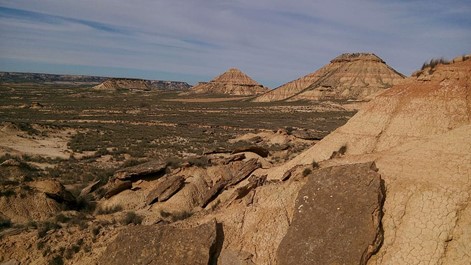 I ended the conversation there in order to not be influenced by her opinion… but, let's be honest, it's impossible to forget when a friend shares a strong opinion.
If anything, I wanted to prove her wrong, so I arrived in Spain's fifth-largest city with a mind wide-open.
And I wasn't disappointed…
This is a charming city set in the environment of the American Southwest. The scenery here could easily be mistaken for Arizona or New Mexico, and it's stunning.

The city itself is steeped in history from the Romans to the Kingdom of Aragon, with plenty of ancient sites, impressive buildings, and monuments to visit, along with its excellent museums.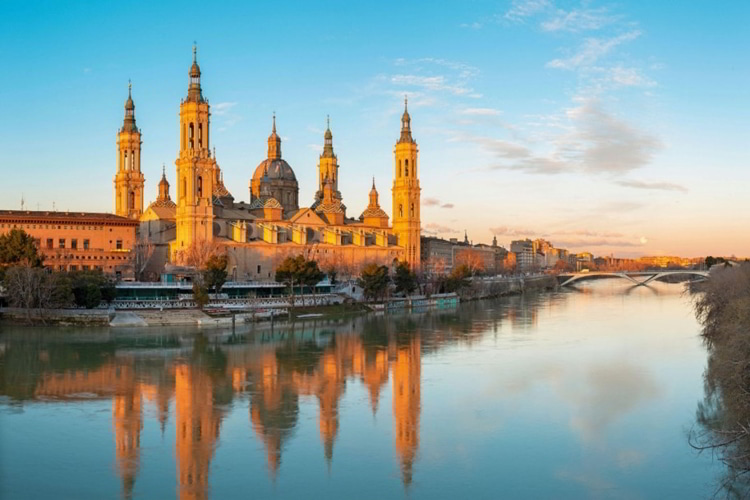 Home to about 700,000, Zaragoza is not at all touristy, so it's a great option for those looking for a more authentically local experience than, say, on the Spanish Costas, which are well populated with foreigners.
Most expats here are working, and they stay for the super-low cost of living, the fantastic food, and the ease of getting around. The city is completely flat, so great for walking and biking, and the public transportation is comprehensive.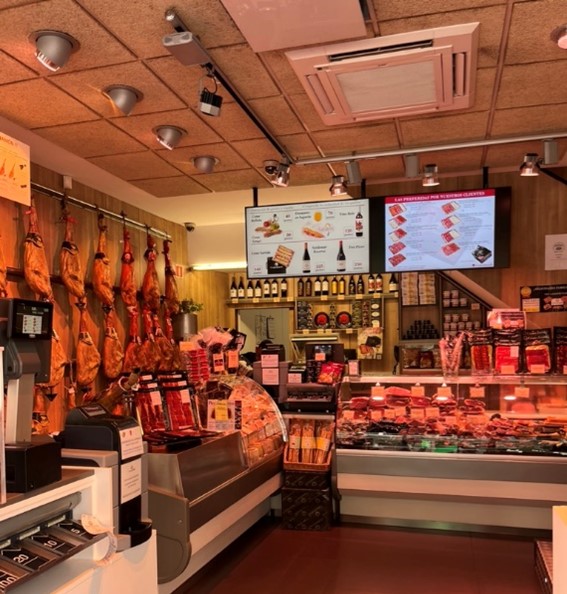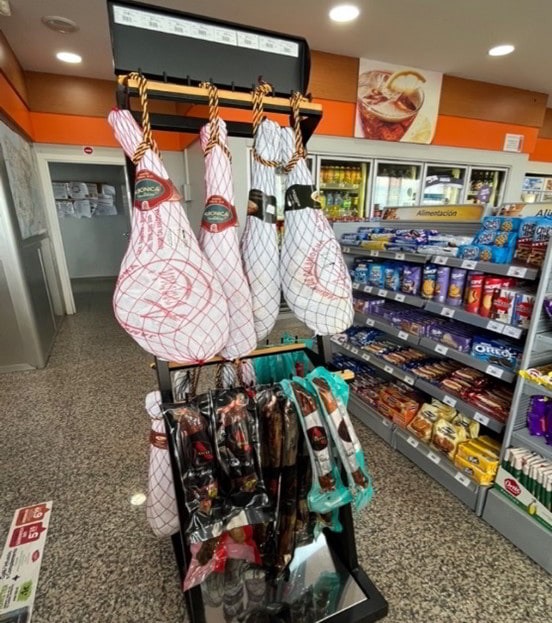 Plus, it's right on the crossroad between Madrid, Barcelona, Valencia, and Bilbao—all of Spain's top cities. In a couple hours you could be in France… or swimming in the Atlantic or the Med.
One expat described it as having, "all the upsides of giant city and none of its downsides."
There always are downsides, though… and here, it's the weather.
Summers are long and unbearably hot (even in mid-June, it was about 85 degrees and the sun was brutal). And there's really no mid-season, so it just goes from cold to hot to cold again almost overnight.
Oh, and you'll need to speak Spanish (or Catalan) to live here. In fact, I think I heard locals speaking among themselves in Catalan more than I heard Spanish. My Spanish (with a Latin American accent) was not easily understood… and I had a hard time understanding locals across the coast, as the Castilian accent changed region to region.
From Zaragoza, I struck out southwest towards Valencia, one of Spain's most innovative cities, with a host of offerings for both tourists and residents.
This is not some unknown city to foreigners, as Zaragoza often is… Valencia is a paradise for remote workers, retirees, working expats, and young families. Every expat I spoke with here mentioned the influx of Americans in the last couple of years, where they were practically unheard of in the city before.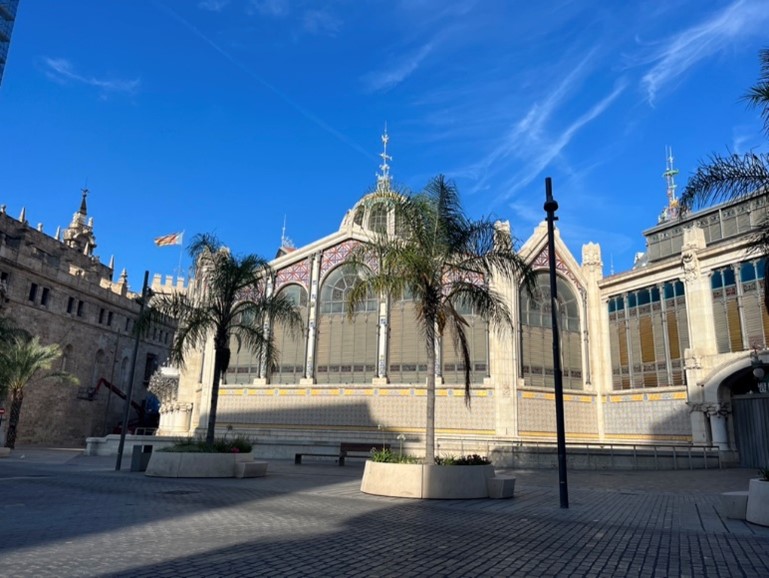 I met with one father of two whose wife works for an airline in Europe and whose kids are in the local school. They moved here in September 2022 initially for a year, but have decided to stay at least one more… and likely beyond.
Another Valencia expat, Eugene, a mid-50s bachelor from London, started an expat newspaper here, Valencia Life, and has found that what started as a bit of a whim has turned into a real business that keeps him busy…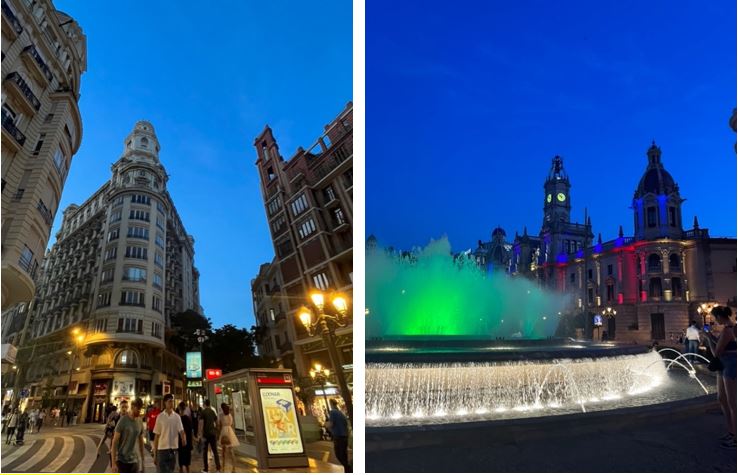 And the entire reason for this scouting Odyssey was to meet a couple of parent friends who were spending a long weekend there as tourists—they spent each morning in a museum and afternoons on the beach.
The museums here are world-class, the aquarium is the largest in Europe, and the beaches are an easy 20-minute commute from the city.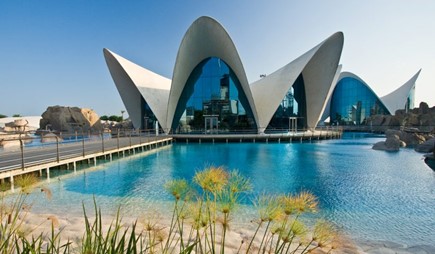 Does it get any better for a family holiday location?
And all this fun comes at a crazy bargain. Rental prices here are shockingly low, even though anecdotally they've gone up about 40% in the last three years. As I say… people are coming to Valencia in ever-larger numbers, pushing prices up with demand. Still, you could easily live here on 1,500 euros a month or less.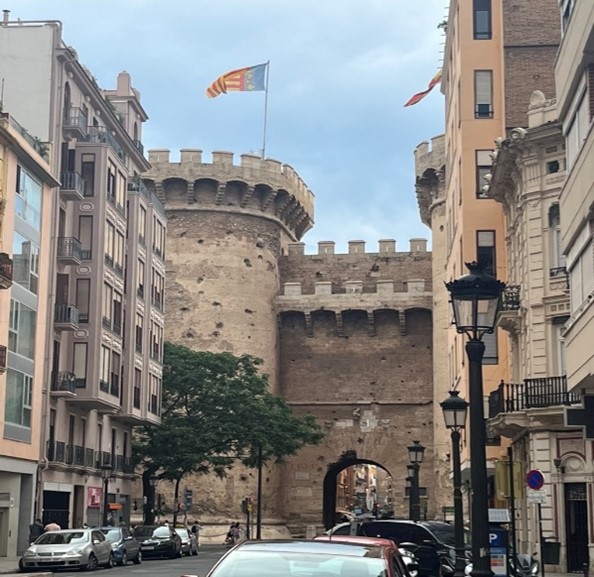 Next, a farm visit.
My husband and I bought into a truffle investment three years ago, and it happened to be on one of the roads from Valencia to my next stop.
Serendipity!
Ah, but nothing is ever so easy…
I had the coordinates for the location, but this isn't the kind of place you can just enter into your car's nav system. I learned too late that if you're not using Google Maps, you'll be sent all over the place by different systems. In fact, each time I put it in, the location changed slightly… another 20 minutes this way… nope, 25 minutes this way instead.
And there's no service in this part of the countryside… I had no recourse.
No number to call for help… and the maps weren't even loading anymore.
I spent about an hour circling the Yecla countryside, bumping down dirt roads, and pulling into random farms along the way asking if this was a truffle farm… or if they knew where one was…
Luckily the locals were all friendly—despite me ignoring their Private Property signs and in some cases, them having to restrain guard dogs—but none of them knew where to send me.
I got there in the end, though and the poor farm manager, Joaquín, worried I'd be lost in the Spanish countryside forever, was visibly relieved to welcome me.
Joaquín showed me all around the sprawling plantation, pointing to the distant mountains in each direction and explaining that the mountains basically marked the boundary of the farm. He had a lot to tell me, unfortunately the Murcian accent was a real challenge to understanding him!
I checked on my parcel of truffles, growing quite nicely, some to height of nearly 5 feet now.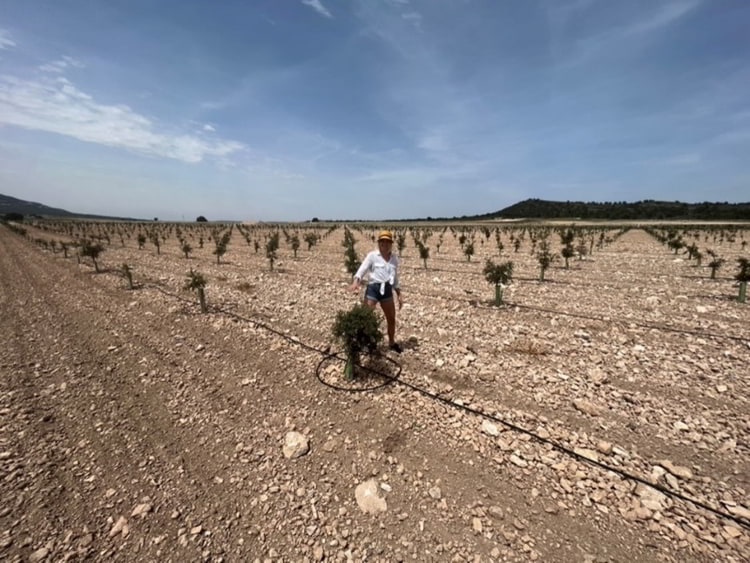 Onward to the coast…
We've been hearing wonderful things about Murcia, a little university city of just under half a million, located about halfway between Valencia and Málaga and about 30 minutes inland from the coast, so I added it as the final stop on my tour.
This area all around Murcia is very popular with expats, and I wanted to get a taste of all the lifestyles on offer here…
First, the turnkey life of a gated community, of which there are plenty in the region. I was invited to one of the golf communities for an interview, and I stayed for a couple of hours here speaking to a host of expats who had been living in Spain for varying lengths of time, many with kids in the local school. Several residents have more than one home here and rent the other(s) out for profit.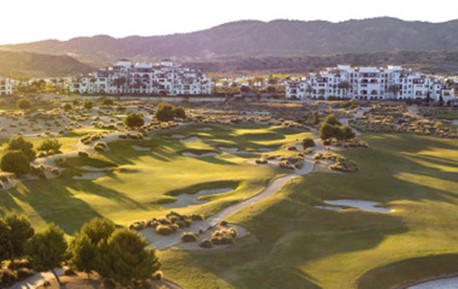 Life in these estates is easy and breezy… the pretty houses are all of excellent materials (from apartments to full-scale villas), the landscaping is beautiful, the roads well maintained, every house has a pool, everyone golfs together once a week, and there's some kind of event—cocktail party, food festival, etc.—in the clubhouse every week.
From there, I made my way to the beach—my first sighting of water on this entire tour!
The beach town of Los Alcázares is almost 100% Spanish. Yes, there's what I call a "Little Britain" street, offering Indian, Chinese, Mexican, and all kinds of international food to tourists… and you'll hear a few Brits at the beach café for lunch… but this is not at all an expat town.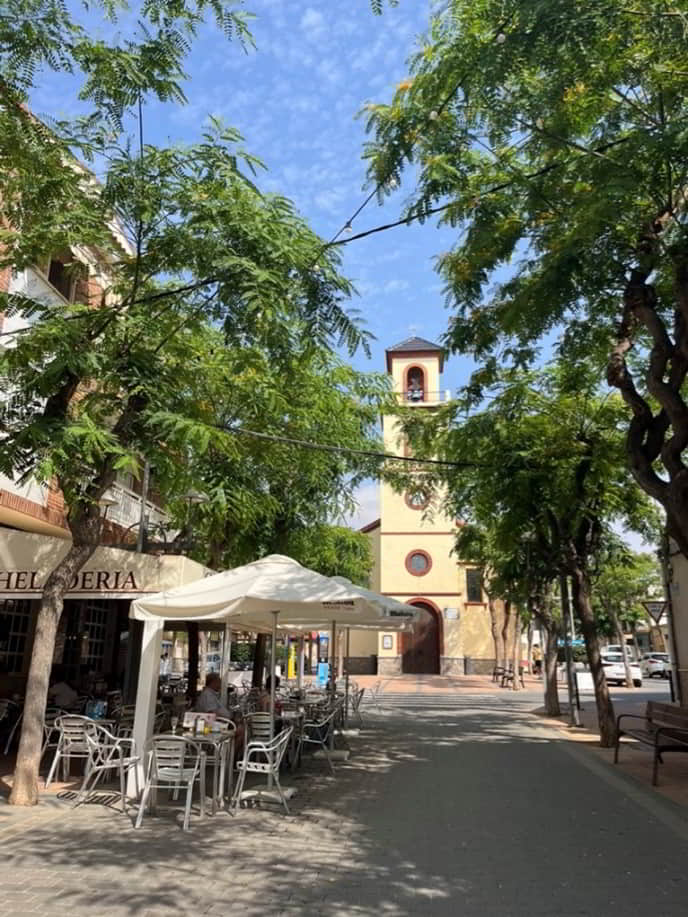 The beach and boardwalk here are a wonderful asset. The boardwalk (if you can call it that… it's really just a pedestrian street) runs for miles all along the coast. It feels like you could walk from one end of Spain to the other.
The water here is as warm as it gets, and the chiringuitos (beach cafés), sailing schools, playgrounds, and marinas alongside make this a buzzing little coastal town.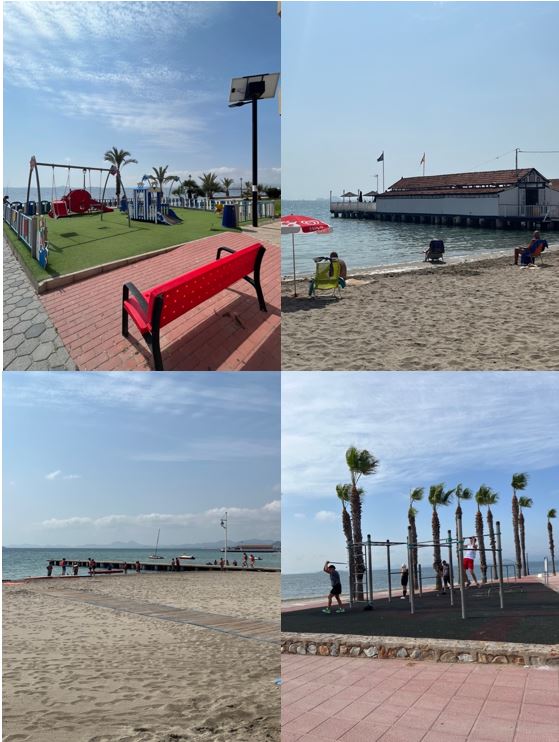 Everyone seems to be out enjoying the outdoors in the morning, jogging or powerwalking, using the beachside gym equipment, biking, blading, swimming laps, or just bobbing in the water chatting…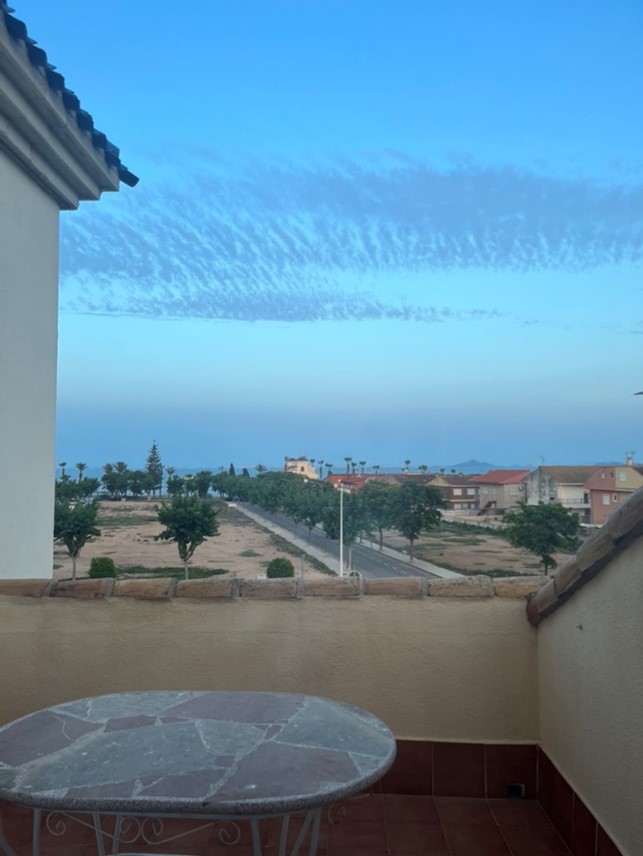 Alas, I had to move on to my last stop: Murcia.
Murcia feels like a much bigger city than it really is. It has all the trappings of a metropolis and feels cosmopolitan, but you can walk from end to end in a couple hours or less. Thanks to all the students coming here to study, there's a lot going on, and, again, everyone enjoys the outdoors here as much as possible.
I walked until my legs could take no more… but I feel I could have spent a lot longer getting to know Murcia. I passed several impressive-looking museums, the bull ring (turned concert venue, as with most of Spain's one-time colosseums), the awe-inspiring cathedral and other holy buildings, markets, parks, and fantastically designed outdoor spaces and newly pedestrianized roads shaded by hundred-year-old trees…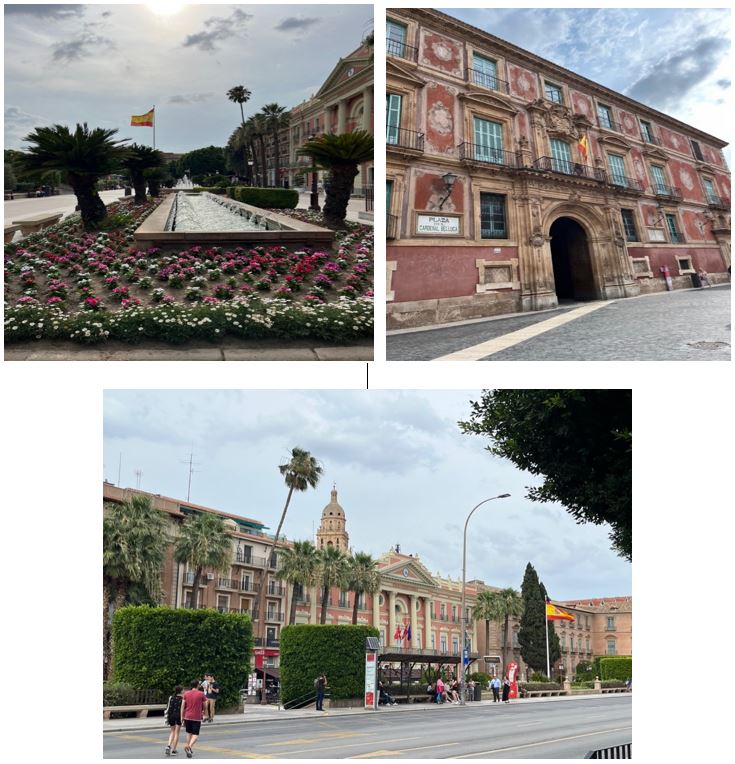 With the beach 30 minutes away, historical cities and sites all around, and a dozen golf courses within an hour, this little city could be the best of all worlds…
Happy trails,

Kat Kalashian
Editor, LIOS Confidential