How I Discovered A Whole New World In One Weekend… 
My first adventure in Belize was the bus ride out of the airport in Belize City and into the Cayo district.
The old American-style school bus was bumpy and overcrowded. At every stop—none of which appeared to be scheduled—more locals hopped on, and my friends and I were squeezed between kids and men in clothes from another age. Less than three hours in the country and we were already discovering its many secrets.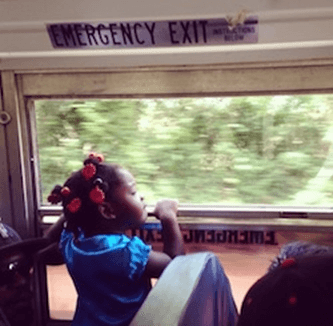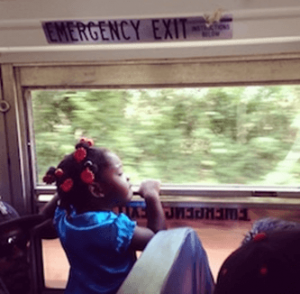 We spent a few days in Cayo, hiking, swimming in waterfalls, cave-tubing, and exploring some Maya ruins. We lived on street food and made friends with some locals who took us to the hottest nightlife in San Ignacio: the local karaoke…
Here you could sing your favorite Bob Marley songs along with the "latest hits" from the 1990s. After butchering all of this joint's repertoire, we even managed to find a French song on the list. We also made it to a national soccer game where Belize's two biggest teams were competing.
In just these first few days, I was amazed by how easy it was to slip into the local culture—even with our backpacks marking us out as tourists.
From Cayo, we traveled to San Pedro, Ambergris Caye, where we enjoyed the best snorkeling I've ever experienced. Here on this island of golf-cart traffic, we were surprised to find an international community.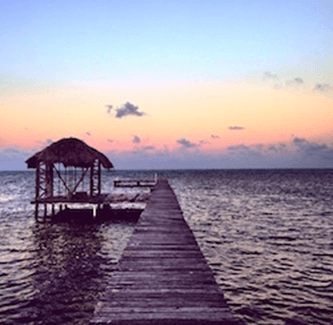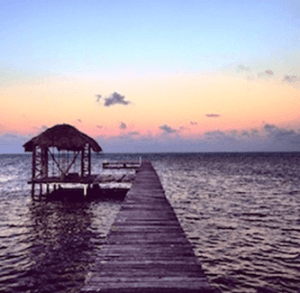 As much as I enjoyed Ambergris Caye, it was Belize's Cayo District that really stole my heart.
Three years on, thanks to my job at Live and Invest Overseas, I've been back to Belize four times in total… and I've discovered a new side of the country that appeals to me: the self-sufficient lifestyle.
In the future, I'd love to spend at least part of my year in Cayo, living off the grid, growing my own food, cultivating new sources of energy, and living closer to nature. (Somewhere like Carmelita Gardens is my dream.)
On that first trip to Belize, my two friends from home and I hadn't planned much. Our mission was simply to explore the country and follow the locals… rather than our guidebooks.
And if you're planning on joining us for our Live and Invest in Belize Conferencenext January, I suggest you do the same…
Come with an open mind and a spirit of adventure. And—apart from the two and a half days of presentations and opportunities to chat with our Belize team of experts and expats (which we wouldn't want you to miss)—forget about time…
That's how you'll enjoy the best this country has to offer.
Just one week on from opening registration for Belize to our full readership, VIP reservations for our Live and Invest in Belize Conference in January have filled so quickly that we've worked to expand our VIP capacity… and succeeded.
There are now 25 bonus VIP Packages available. If you've been waiting to register for our Live and Invest in Belize Conference, this is your second and last chance to do so as a VIP. If you'd like to explore your options for living and investing in this under-appreciated Caribbean nation, this is the week to secure your seat.
As a VIP attendee in Belize, this Jan. 23–25, you'll enjoy the following benefits:
VIP Transfer Service: Our drivers will escort you from the airport to your hotel—a valuable and time-saving service when landing in a foreign country…
Reserved VIP Seating: Get the most of all presentations with exclusive seating in the event room…
Elite, VIP Concierge Service: We'll take care of your every need, from the moment you register until the closing ceremonies. Whether you want to arrange a trip to the rain forest and Maya ruins, or just need snorkeling reservations made, we'll make it happen…
This VIP offer is a first-come, first-served opportunity—and it's strictly limited to 25 people.
I hope to see you in Belize…
Valentine Fouché
Image Source: Flickr/Lloyd Morgan