Top 10 Options For Retirement In Panama—Part I 
What I love about Panama is the sheer diversity of lifestyle options the country has to offer… from First World city living to absolutely off-grid ruggedness, from rustic country living to upscale beach communities… this country has something to suit just about everyone…
This week, we're announcing details of our 2020 Live and Invest in Panama Conference to all our readers… but you, as a Live and Invest Overseas Confidential reader have a head start (full details and your chance at one of our limited VIP seats are here).
To help you decide whether there may be a part of Panama suited to you (and get you warmed up for the event), I'm going to take you on a tour, this week and the next, starting in the city and moving our way westward to Panama's wild interior…
Casco Viejo
While the hustle-bustle capital city isn't for everyone, I'd bet that the charm of Casco Viejo will appeal to just about anyone… The narrow cobblestone streets, colonial-style plazas, and centuries-old buildings give Panama City a much-needed Old World respite. The architecture is reminiscent of French-colonial New Orleans or Old Montreal, along with Spanish-colonial, neo-Renaissance, and Art Nouveau influences.
This French twist owes itself to the unique French history in Panama, where French engineers tried fruitlessly to construct the Panama Canal before the project was handed to the United States.
With an eclectic international mix of residents, this neighborhood has developed a café culture unique to this corner of the city, accompanied by jazz bars, art galleries, and museums. Like much of Panama City, modern Casco Viejo is a multicultural mosaic from around the world.
From an aesthetic point of view, Casco Viejo might be the best Panama City has to offer…
Block after block of classic colonial-style buildings with shuttered windows, balconies on every level overlooking the street, ornate iron and woodwork, and façades of the kind you see more often in the pages of coffee-table books than you do in real life.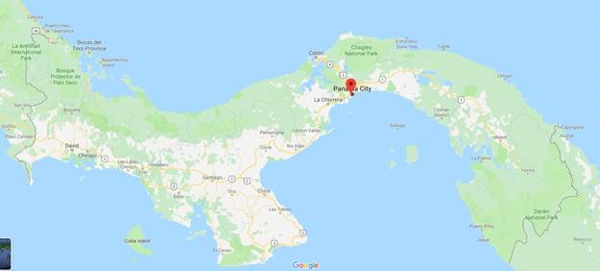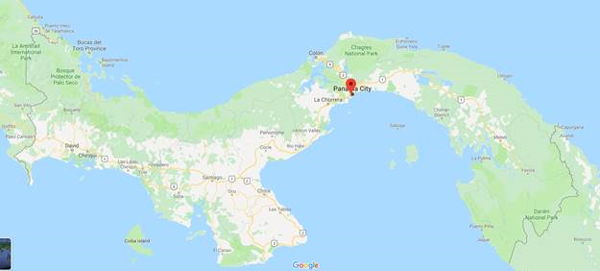 Isla Contadora
Just off-coast from the city, Isla Contadora is part of the Pearl Islands—one of a string of 200 or so. This archipelago is steeped not only in natural beauty but a rich history, too… Since 1600, it's been plied by everyone from islanders in canoes to pirates to Spanish conquistadors.
Contadora is now home to a fair number of expats from all over the world. Foreign retirees are attracted here by the opportunity for island living without the fear of hurricanes. Plus, Contadora is safe. The fact that you can only get here by boat or plane means that it's its own natural gated community.
Contadora boasts excellent roads, meaning you can get away with just having a golf cart or Mule utility vehicle for transportation. With modest amenities like a government medical clinic, two small grocery stores, a school, a church, and a homeowners' association (known as Asociación de Residentes Propietarios y Usuarios de la Isla Contadora, or ARPUIC), this island feels like a small town.
The cost of living here is slightly higher than that of the mainland because of the logistics involved in getting basic products and services. Generally, what costs US$1 in Panama City will cost US$1.50 on Contadora… But with 2 major infrastructure upgrades (including a new water- and waste-treatment facility and the construction of a dock and public ramp) currently in the works, the quality of life on Contadora can only go up.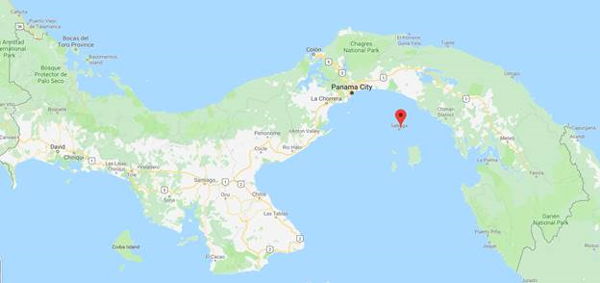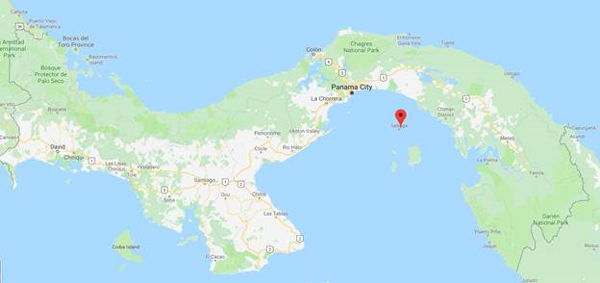 City Beaches
The City Beaches lie about an hour west of Panama City—the nearest escape from the traffic and fast-paced lifestyle of the capital. This stretch of coastline has been developed over the past 2 decades and has an upscale beach-community feel.
In the last few years, residents have welcomed the arrival of luxuries and conveniences that previously were to be found only in Panama City. The region now offers modern supermarkets, shopping plazas with restaurants and boutiques, and a hospital.
Expats host social gatherings every day of the week, and organized activities are many and varied, including everything from stand-up paddleboarding and yoga classes on the beach to karaoke happy hours and crafts classes.
This isn't a budget destination any longer… but the luxury standard of living here is a global bargain.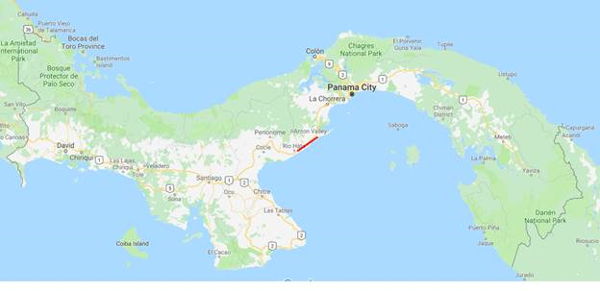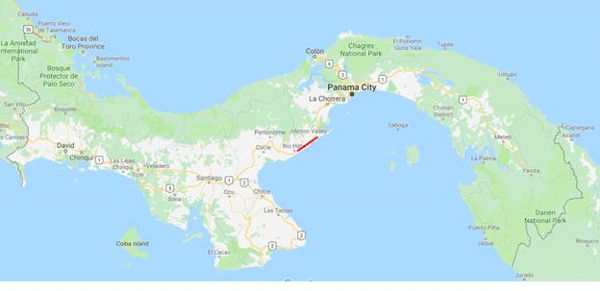 Santa Fe
If highland living is what you're after, take a look at Santa Fe—an unassuming, unsung town of about 3,000 people—comparable to popular Boquete but at a fraction of the price. In fact, this is one of the most affordable parts of the country. A couple could retire in Santa Fe on about US$1,000 per month.
The living would be sweet and simple: Much of the activity here centers around the river, which is wide and flows quickly at some points. Tourists navigate it in inner tubes… The locals bathe and wash their clothes in it… Children delight in it on hot Saturday afternoons… On the hillsides all around, bougainvillea, hibiscus, and jasmine bloom in abundance.
When the sun begins to set, temperatures fall, and, thanks to the elevation and the mountain breeze, evenings are pleasant and best spent out-of-doors. You'll want to be outside as much as possible here with the plethora of recreational activities on offer. Hiking, biking, river-wading, tubing, horse-back riding, and fishing are just a few of the ways you could spend your free time.
If you lived here, your neighbors would be Panamanian, not fellow expats, so you'd need to learn Spanish. You'd shop for national products at the same places as the locals, not for imported goods from brand-name stores. Aside from a handful of accommodation options, places to eat, and a few típico restaurants where you could enjoy the dinner plate (chicken, rice, and beans, typically), your entertainment options would be limited…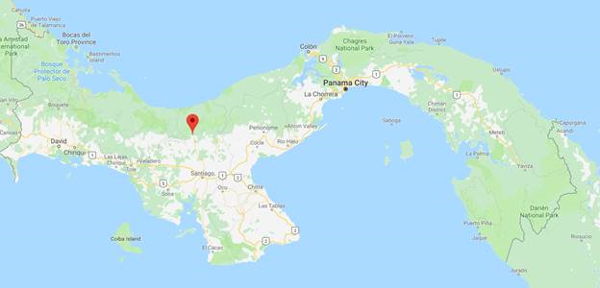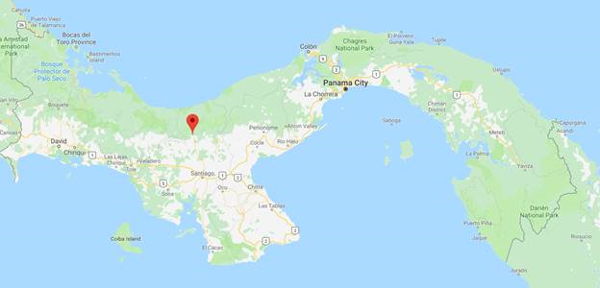 Chitré
Chitré is a rapidly growing town in the center of Panama. It offers all the amenities of a major metropolitan area despite its small size… This is part of the reason why it's often touted as one of the country's most up-and-coming areas.
The Spanish did a stint here while hunting for gold and left behind an architectural legacy that residents enjoy today. Today, narrow cobblestone passageways have been made one-way only—modern vehicles are just too big for two-way traffic.
Recently, a new clinic, a reopened airport, and the construction of an important bypass road have all been completed here… and big things are still on the horizon.
Chitré is in the Azuero Peninsula, roughly halfway between Panama City and David. It sits in the Arco Seco (dry arch), meaning it experiences less rainfall than the rest of the country. A few hundred expats call Chitré and its surrounding area home… although you might live here for years before you stumble across any. Most of the foreign retirees who come here integrate well into the community.
Although there are a few expat-run bars and restaurants and group meetings regularly take place, life in Chitré is low-key. If you like the idea of being a little removed but still in the heart of a thriving agricultural community, then Chitré might be for you.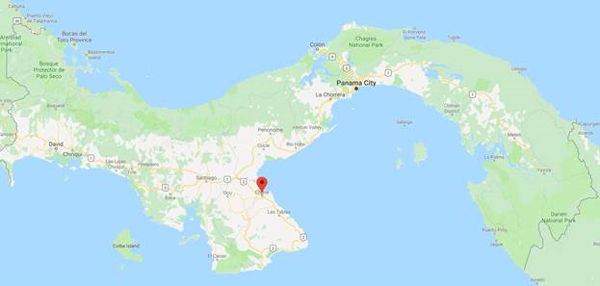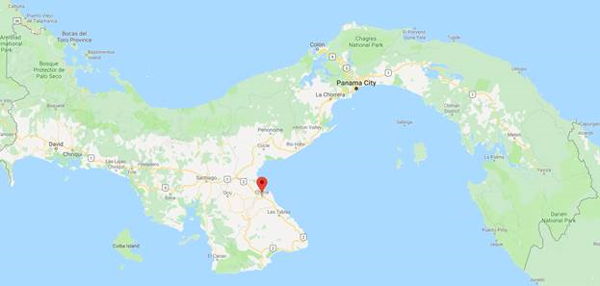 Next week in Part II, we'll look at Panama's wild, wild west…
Meantime, if Panama is calling, you can get all the details—and lock in your VIP seat with us—on our 2020 Live and Invest in Panama Conference here. (Be sure to enter your exclusive Live and Invest Overseas Confidential reader Coupon Code PTYCONFIDENTIAL to save an extra US$50 on your seat.)
Kat Kalashian