Secrets Of The Accidental Expats
Diana and Don weren't planning an international move when personal circumstances brought them to visit the Dominican Republic 18 years ago. But the more they saw, the more they were drawn to this little country—and particularly the Samaná peninsula. As the couple stood on a mountain just outside the beach town of Las Terrenas, overlooking the Caribbean coastline, they knew this was the life they wanted. Not long after, the couple said goodbye to New Jersey, and came with both their mothers and two sons—Diana's a recent college graduate, Don's a 15-year-old school kid living at home in France—to start a new life right on that mountain.
Todd, from Ohio, first came to the Dominican Republic just over 10 years ago on vacation with a friend. He planned to rent a house for a few weeks in resort-filled Puerto Plata. But after a couple of weeks spent enjoying the active lifestyle, the cheap costs, and more than anything, the Dominicans themselves, Todd decided to stay. Puerto Plata wasn't for him in the long run. Like Diana and Don, he was attracted by the good and easy life of Las Terrenas. He settled there and soon began serving the other expats in town with his mail-forwarding business.
Larry's first stop in the Dominican Republic was also Puerto Plata. But by the end of his vacation, he wasn't ready to return to Florida. He toured the country some more and was drawn to Las Terrenas. A decade on, Larry's personal training business is thriving while he, his Dominican wife, and their young daughter are living the good life at the beach.
I wanted to share these three stories today with you for two reasons.
First, among the choices for living the good life in the Dominican Republic, Las Terrenas shines. (We'll talk about why in a moment.)
Second, what really strikes me about these expats (and is also true for a dozen more U.S. expats that we've met in the Dominican Republic) is that until they had set foot in this country, none of them had any plans of leaving the United States
behind. In fact, none of them really had any expectation of the Dominican Republic at all.
Remarkably, this little Caribbean nation is still under the radar of most Americans. Over the last decade, while more vacationers are catching onto the attractions here—especially in and around Punta Cana—few Americans are aware of the rich lifestyle on offer for those with a longer stay in mind.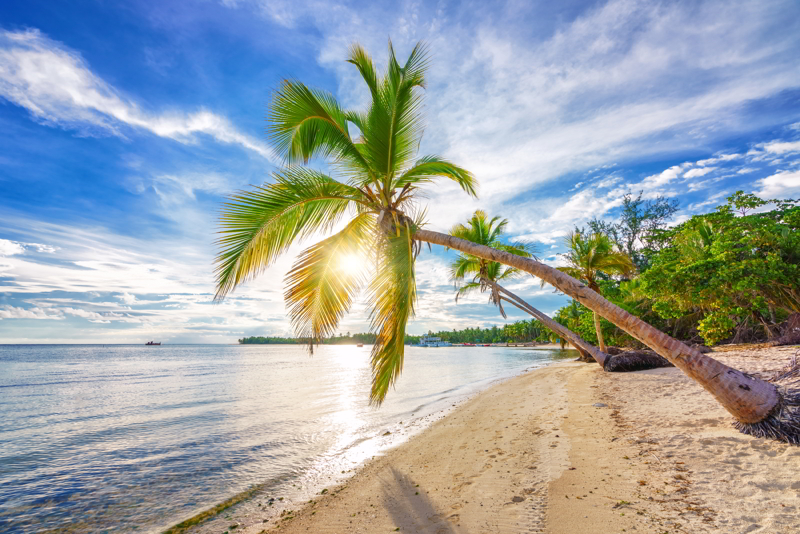 Dominican Republic is traditional Caribbean at a non-traditional price
Now, you're in a different boat to accidental expats Diana and Don, Todd, and Larry. You know you'd like to retire overseas… though you may not have any idea of where just yet. If that's the case, you owe it to yourself to consider the Dominican Republic.
Beyond developed spots like Punta Cana and Puerto Plata, this is old-style Caribbean… with prices that haven't been seen on other Caribbean islands for decades. Here you'll find unspoiled beaches that stretch for miles… pure, warm waters… and the best of nature on show: January through March, one of the greatest humpback whale spectacles in the world can be seen from the shores of Samaná Bay during the whales' annual migration.
Just like our expat friends, our attention in the last few years has been drawn to the Samaná peninsula and particularly around the town of Las Terrenas. Columbus famously described Samaná as "the fairest land on the face of the earth." While unheard of by most Americans, it's been the home of European expats—mostly from France, Germany, and Italy—for more than 30 years. There's an eclectic vibe here… a distinct European twist on the traditional Caribbean menu of white sand, palm trees, and turquoise waters…
While Las Terrenas is friendly and laid back, it's not what you'd call sleepy. This isn't the kind of beach town where you'd run out of things to do after a week or two…
In fact, Las Terrenas is pretty self-sufficient. It has a first-class hospital, well-stocked supermarkets, and a number of international schools. On the peninsula, you have opportunities for hiking, riding, watersports, exploring caves, and bathing in clear, warm lagoons beneath stunning waterfalls.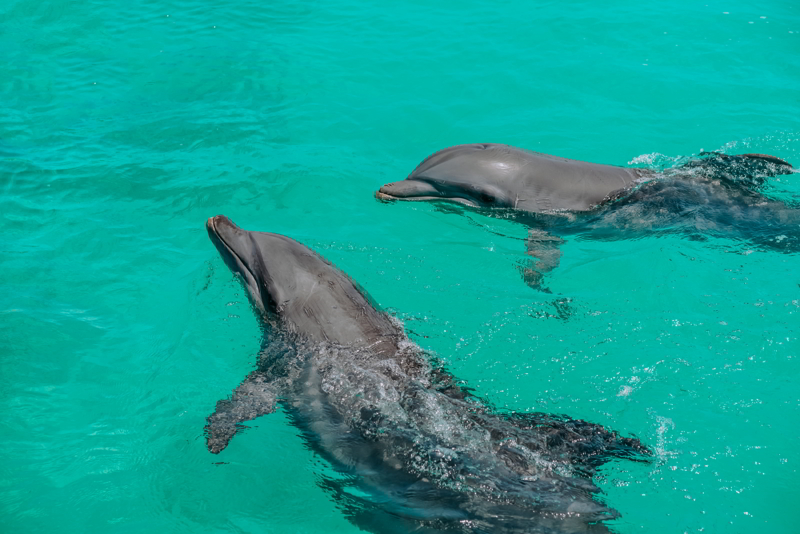 On the Samaná peninsula, you're surrounded by the best of nature
And, when you feel like a change of scenery, it's just two hours to Santo Domingo—the oldest continually inhabited European settlement in the Americas. left behind by Columbus. This isn't where most Americans would want to live. But the Zona Colonial—the oldest settlement in the New World—is certainly worth visiting for a historic stroll, as well as a wider choice of shopping and entertainment. It also holds some interesting investment opportunities.
What price for property? On the Samaná peninsula, prices start below US$100,000 for apartments. You'll find plenty of villas near the beach around the US$250,000 mark. And even the biggest dream mansions are a fraction the usual multi-million-dollar price tag.
Cost of living is unheard of for the Caribbean. In fact, just this week, a survey by TravelMag.com named Santo Domingo as the cheapest among 30 destinations in the Caribbean. With findings based on the cheapest double room with a minimum of three stars, a night in the capital city of the Dominican Republic costs from US$48… while at the other end of the spectrum, St. Barts starts at US$324. The same Caribbean sun, white sands, and turquoise waters… at more than six times the price!
And, our contacts in Las Terrenas tell us that since the opening of the highway from Santo Domingo to Samana (cutting the cross-country journey time from six hours to two), the cost of many shopping items has dropped. You could live a good life here from US$1,155 a month (or for around US$600 if you owned your own property).
We can't keep the lid on this Caribbean treasure for much longer. As more mainstream publications catch on, more retirees and investors will come, and prices will go up.
If you think this sounds like the kind of lifestyle you're after, then you owe it to yourself to take a look at our Overseas Have Report about Santo Domingo, Dominican Republic.
Our Overseas Haven Report for Santo Domingo, Dominican Republic is as vibrant and lively as the country itself. We cover the ins-and-outs of life, retirement, and even investment options in Santo Domingo, a city that's high on everyone's list.
If you're a retiree, international investor, or simply a perpetual traveler scouring the world for new adventure, then the Dominican Republic deserves a spot on your list.
Click here to get your copy today.
Valentine Fouché
Editor, Live and Invest Overseas Confidential
Tel. 1-888-627-8834 (toll-free in the United States)
Email: events@liveandinvestoverseas.com
P.S. If you decide to join us in Santo Domingo, be sure to give yourself some extra days, either side of the conference, to explore your options. If you can, tack those days on to the end. That way, you'll have a better idea of where you'd like to go—and, during the event, you can tap into our network for recommendations of what to do, where to go, and who to talk to. Get started here.