Ditch Your Car—And Your Second Biggest Expense—When You Move Overseas
When I visited relatives back in the States over the summer, we had a lot of the same conversations expats are likely familiar with…
Answering friends' and relatives' questions about our new lives overseas… deflecting the occasional passive aggressive comment… trying to explain what it's like to live in our new home to folks who can't fathom it.
"You live in an apartment? Don't you find it cramped?"
"I don't think I could live without my own backyard… what about your dog, don't you feel you're depriving her?"
And the biggie: "What?? You don't have a car?!"
Although I've told my relatives several times over the years that we have no car here, they just can't seem to retain this impossible-to-imagine nightmare, and I find myself having the same conversation every time the subject comes up.
Although I grew up with cars as a necessity, and have owned them since, I've been lucky enough to spend a significant amount of my life in cities where I didn't need to own a car, so it's never been an outlandish lifestyle change for me.
But I can see how it could be.
American culture has always revered cars, and I've only recently come to realize how unique it is in our culture. Not that other countries don't produce or love cars, but there's something very American about the auto industry.
After all, we all learned about Ford's ingenious innovations for the Model-T and how it revolutionized all industries…
America is home to muscle cars, Motor City, NASCAR, and monster trucks…
Most of the media we grew up with featured a car in some way or another—from the Dukes of Hazzard to Ferris Bueller and from Greased Lightening to the DeLorean…
Not to mention the great Rite of Passage that getting your license represents in America. This hallowed day, long-awaited by teens across the country, most learning to drive well before they take a test and getting their own car not long after.
To propose that none of this history and nostalgia accompanies car ownership overseas is inconceivable… but it is, indeed, a unique aspect of American culture.
But it comes at a cost… After housing, transportation is the biggest expense for Americans over 65 according to the Bureau of Labor Statistics, costing even more than health care (which, incidentally, is also much cheaper overseas). Add to that the fact that gas prices are inflating faster than they ever have according to the Consumer Price Index, a trend that's sure to continue.
Aside from the literal cost, there's a toll to be paid to the environment, as well as on your health. Most expats report losing weight without even trying once they move overseas, which they credit largely to an increase in walking.
And when you take road deaths into account, most suburban and rural areas of America have death rates on par with cities with high homicide rates.
There's never been a better time to go carless in Europe, as the continent is overhauling travel, with cities reducing roads for cars and increasing bike lanes, and countries working together to offer more rail options in lieu of flights. France recently banned short-haul domestic flights where there is an option to drive or get a train in under two-and-a-half hours.
Ready to shed your Chevy? Ditch the diesel? Toss the tires? Here are some of my top picks for car-free living…
1. Paris, France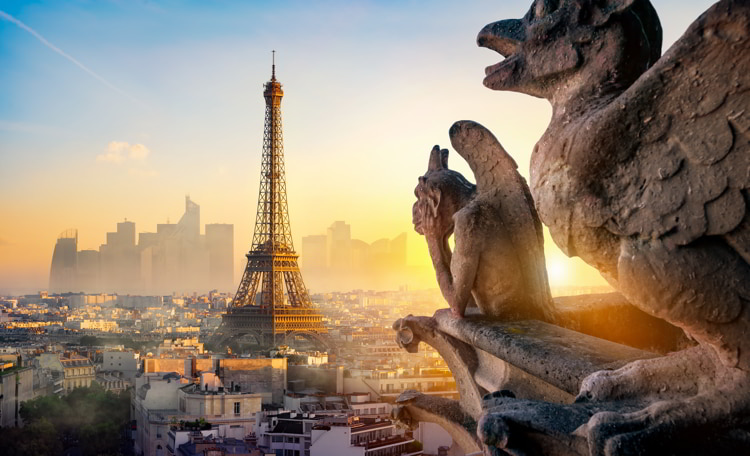 Small and flat apart from its one hill, Paris is completely walkable. You could cross it in just a few hours. Paris was meant to be walked…
But when you get tired, it's never more than a block or two to the nearest metro or bus stop. Metros aren't always handicap accessible, but buses are. Velib, Paris' public bike sharing system, is easy to use, affordable, and stations abundant.
Our mayor's long-term goal for the city has been to get rid of cars, and by 2024, in time to host the Olympics, Paris plans to be a 100% cycling city. Many roads have already been sacrificed to bike lanes.
2. Milan, Italy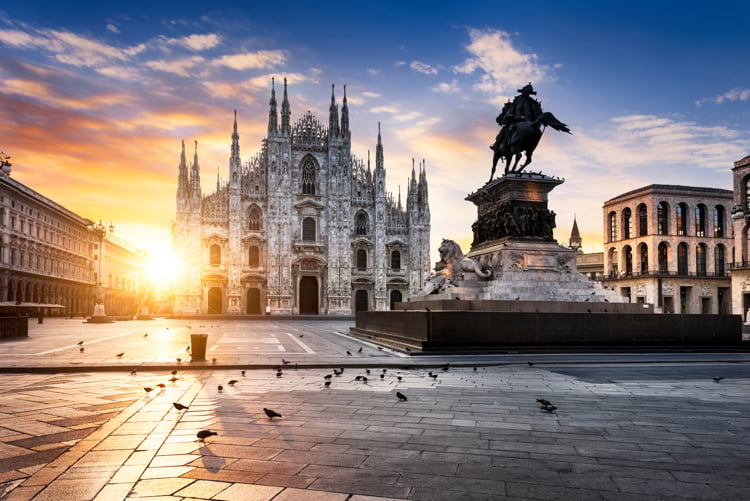 I'd warn any foreigner off of driving in Italy… it's an intimidating experience. It's the local drivers who present the biggest problem, they drive quickly, haphazardly, and impatiently.
Plus, restrictions prevent vehicles from driving freely in many cities, with so many limitations it's often easier to park outside a city and get around by other means once inside. And country roads can be unpredictable, their maintenance hit and miss.
Several cities offer the chance to go car free in Italy, but Milan is the easiest choice. With the most extensive metro system in the country and 100% handicapped accessible stations, as well as trams and buses, it's quick, easy, and affordable to get anywhere by public transport.
Flat and compact, the city is entirely walkable—you could cross it in about three hours.
The city's bike share system, BikeMi, has 325 stations all over the city, with 5,430 bikes; 150 of these even offer child seats, which I've never seen before on public bikes. There are some bike lanes in place already, but by 2035, the city expects to have 80% of the city connected by over 740 kms of bike path.
3. Mazatlán, Mexico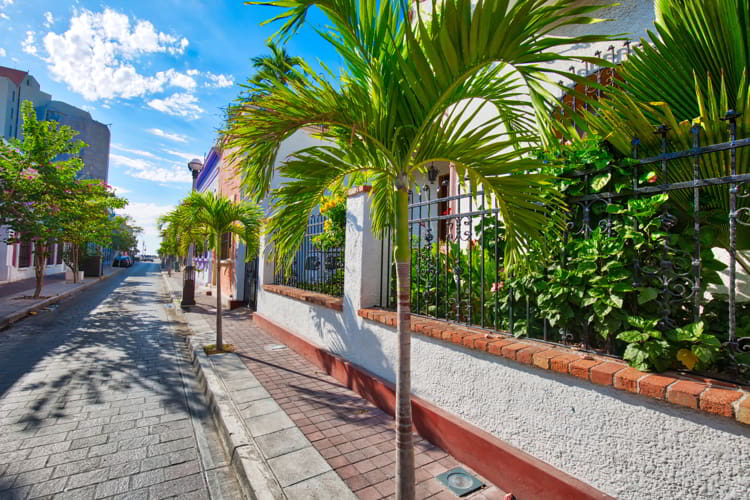 With difficult parking, lots of traffic, and wild drivers—especially those on motorbikes—most foreigners avoid driving in Mazatlán. Expats who have cars here use them for regional travel only.
Buses will get you everywhere you need to go in the city, and pulmonias, souped-up golf carts, can be flagged down easily for short rides if you don't feel like waiting for a bus.
Mazatlán is also a walkable city with well-maintained sidewalks and the long boardwalk. The city is mostly flat, with just a few hills in the Centro area.
Ramps are common, especially in the Malecon area, but buses aren't wheelchair accessible. Pulmonias are said to be helpful with wheelchair passengers, though, helping load the chairs in the back.
Mazatlán expat Lee Harrison says, "We only use the car for out-of-town travel, and normally walk to everything else we need. Lots of people here don't even own a car."
4. Medellín, Colombia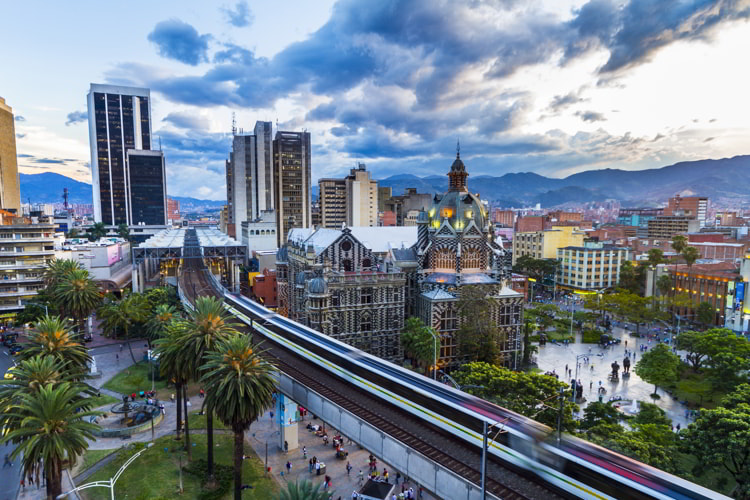 A sprawling mountain city, Medellín is full of ups and downs, but it's gone above and beyond in providing transport for its residents. Its groundbreaking public transportation network, including the only metro system in Colombia, along with cable cars and outdoor escalators that reach the hillside neighborhoods, has won awards for innovation.
And it doesn't get any better than EnCicla when it comes to bike sharing systems—it's free, with 51 stations and 1,300 bikes across the city. Again, though, in the heart of the Andes, you have to be a dedicated and conditioned biker to cycle this city.
Many neighborhoods are walkable and mostly flat, especially those popular with expats. Senior Latin America Editor Lee Harrison, who has lived in several countries south of the border, including Medellín says, "If I had to rank them, Medellín would be first for going without a car… far more nice things within a short distance than anywhere else I've lived."
5. Ambergris Caye, Belize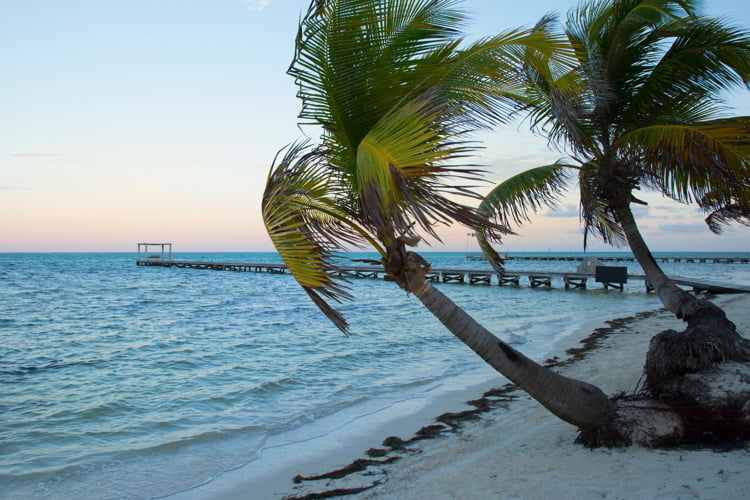 While there's no public transport on this little coconut-telegraph island, you won't ever need one… and, in fact, you couldn't own a car here if you wanted one. Only essential vehicles are allowed here (which includes taxis), and at just 1 mile wide and about 25 miles long, you can walk just about anywhere you'd like to go… even do it barefoot or in flip flops if you want. Upgrade to a bike, the island is at your fingertips. Some residents here own golf carts to get around, and while visiting you can rent one, but it's a luxury, by no means a necessity.
6. Cuenca, Ecuador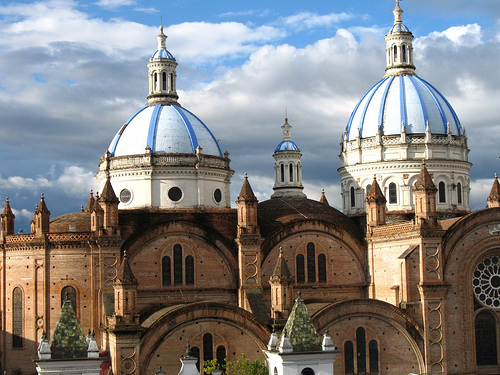 This veteran expat haven has always been popular for those who want to live without a car. For good reason—the city's roads are old and inadequate for the volume of cars they see. Traffic is terrible and parking is challenging.
Sylvan Hardy, a longtime expat of Cuenca, says, "The central city is compact and I can get almost everywhere I need to go by foot, even to a couple of shopping centers with supermarkets. And it's why most people who move to Cuenca lose weight."
LIOS editor Lee Harrison, who also lived in Cuenca, says, "We walked or used the 25-cent bus to travel in town and kept the car just for interstate travel. The majority of expats there have no car." (Prices are now 30 or 35 cents per ride.)
When walking is tiresome, the bus system covers the city entirely and its fleet is modern and clean. There's even an app to help you find routes and track buses, though it's not always reliable.
The forward-thinking city also launched a tram line in 2020, inspired by European systems. It costs the same as a bus ticket and hits 27 stations across the city.
The city is working on expanding its ciclovías, bike paths, and BiciCuenca, the young public bike system, offers about 300 bikes from 20 stations.
Kat Kalashian
Editor, LIOS Confidential