From Mexico To The Caribbean To Argentina And Everything In Between..
This August, we're hosting our first-ever Live And Invest In Latin America Virtual Conference to help you get acquainted with this giant part of the world.
Between the 10 countries we're going to cover in depth, there are some of the world's best opportunities for luxury living on a budget, world-class health care that's affordable out of pocket, the world's cheapest residency programs that come loaded with benefits, and fantastic real estate deals…
Not to mention the killer lifestyles: vineyards in Argentina… Caribbean beaches in the Dominican Republic… off-grid, self-sufficient living in Belize… hopping beach towns in Mexico… up in the mountains of Ecuador… from hippie towns to cosmopolitan cities, and from authentic Spanish Colonial architecture to some of the most modern construction in the hemisphere… you can literally imagine any kind of life you'd like and find it in Latin America.
But we've got our work cut out for us, trying to tackle North America, Central America, and South America all at once, as we are at this event…
So let's try to outline some of the broad strokes…
Keeping It Close In North America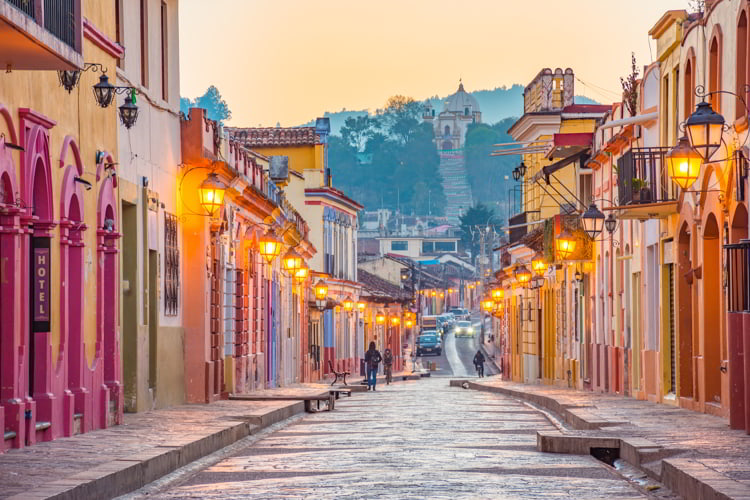 Mexico is still North America… it can be helpful to remind ourselves of this fact when we think about the big picture of Latin America.
What this means in practice is that it's as close as you can get to being "overseas" but still being very near the United States and Canada (a big plus for the retirees who want to make regular trips back home to see grandkids). You can even drive from California, Arizona, New Mexico, or Texas to several of our favorite towns in Mexico.
It also means that, culturally speaking, Mexico feels familiar. From things as trivial as roads and signage looking the same to offering the same chain stores and brands on the shelves, Mexico can be a good way to dip your toe into this whole living overseas thing. You'll encounter many of the same restaurants you frequented back home, you can hit Walmart and The Home Depot… etc.
Mexico offers lots of options and opportunity for expats… This is a big, extraordinarily diverse country with two long coastlines, mountains, and colonial cities… not to mention Mayan ruins, jungle, rain forest, rivers, and lakes.
It's estimated that a million Americans and 500,000 Canadians live in Mexico, part- or full-time… and with good reason. The Americanized culture is only one of the attractions.
Plus, Mexico has just about the easiest residency application process that we know of. In fact, you could even live here six months of the year without ever formalizing your residency.
And while you should learn some Spanish, especially if you're not living in a big city or major tourist destination, you can get by in English pretty easily here.
Mexico is like a halfway house for expats. It's an easy way to give it a try and see if living overseas might be for you.
Broadening Horizons To Central America And The Caribbean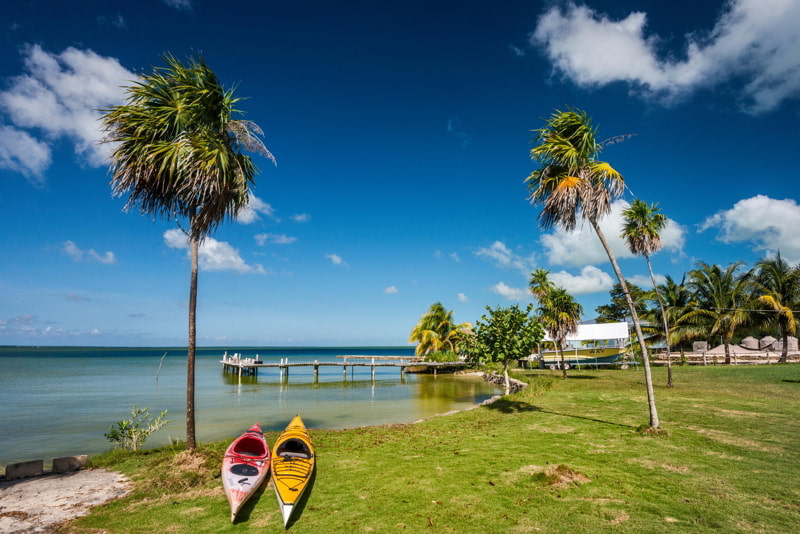 Between Mexico and Colombia, the skinny little trail leading south and known as Central America is bordered by the Pacific and the Caribbean…
Our top havens in Central America and the Caribbean are Belize, Panama, and the Dominican Republic (DR)… and each offers a completely different lifestyle.
In Panama, Americanized culture is still prevalent. Thanks to the big American presence since the Canal was dug in the early 1900s, there is no shortage of American chains and restaurants here. You'll see plenty of familiar brands on the shelves when you go grocery shopping, and all the same clothing stores in the malls.
But the similarities are fewer and farther between in Panama than they are in Mexico, and it's easy to find more authentically Panamanian parts of the country to settle in. Once you're outside Panama City, for example, you'll need to speak Spanish.
On top of its lifestyle benefits, though, Panama also offers a host of what we call "offshore benefits." In fact, Panama could arguably be called the world's best offshore haven. It's a bona fide tax haven, taxing income on a jurisdictional basis, and it uses the U.S. dollar, meaning no currency exchange risk. The specific countries visa program can lead to a work permit, which is rare for foreign residents. Its economy is one of the strongest and fastest growing in the world, which all adds up to Panama being a top choice for entrepreneurs, digital nomads, and the self-employed.
It's got the best infrastructure in Central America and is super accessible, with many direct flights daily to and from North America and Europe, and the health care is high quality and affordable.
At the other end of the familiarity spectrum is Belize… here, there is not a chain store in sight. The language of Belize is English, but the similarities to life back home end there. When you shop, very little will be recognizable to you, from the exotic fruits and meats to the way they sell hardware supplies… cans of paint, for example, may be sold half or quarter full (the price will be prorated, of course).
Infrastructure is not Belize's strong suit. The country has but three highways… and they're two-way streets. Secondary roads are as likely to be dirt or gravel as paved, and until 2020 there were no stoplights in the country. Wi-Fi and cell service can be spotty, depending on where you are.
Belize offers income-tax-free living, with legal residency easy to obtain through the country's Qualified Retired Persons (QRP) program. Foreign residents pay no tax in Belize on non-Belize income. Thus, if you are British, German, Australian, or Irish, for example, you could become a QRP and reduce your overall tax burden to virtually nothing.
The income needed to live well here is low—you can move here with only your Social Security check to live on. And it's close enough to the States that you can even drive down.
Belize is also a banking haven, one of the few remaining in the world, a jurisdiction where every bank must maintain a minimum of 24% liquidity at all times. It's one of the easiest places in the world to open an offshore account.
And lying offshore in the Caribbean Sea is the DR… Famous for its picture-perfect beaches and laid-back lifestyle, there is plenty here that will seem familiar, thanks to the decades of tourists coming from the States and Canada, but what sets this country apart, especially from other Caribbean islands and nations, is its more sophisticated lifestyle—one that is strongly European.
Santo Domingo, the oldest permanent settlement in the New World, boasts some impressive colonial architecture, along with modern shopping options, theaters, museums, and stadiums (béisbol is a national obsession). It's the best of island living with the opportunity to take in an opera, go to the game, get in a round of golf, or indulge in some retail therapy.
Our favorite destination in the Dominican Republic, Las Terrenas, is known as the "St. Tropez of the Caribbean." Here, you'll be welcomed by locals and expats alike. And you'll enjoy a wide range of products (from patisserie-baked pain au chocolat to German salami to Swiss cheese) thanks to a diverse and multicultural local community.
Break Out Of Your Comfort Zone In South America
Once you cross the little bridge of Central America, things start to get markedly unfamiliar… the way things are done in South America is unique and will take some getting used to, depending, of course, on the country you choose…
Our top picks on this massive continent are Colombia, Ecuador, Argentina, Brazil, Uruguay, and Chile, and each of these countries is strongly unique in culture and the types of lifestyle offered.
Stay tuned to hear more about each of these distinctive havens next week…
Kat Kalashian
Editor, LIOS Confidential